How much does a 400 phone call cost?Can you get a discount?
How much does a 400 phone call cost?This is a major concern of customers, but for marketing purposes in the market, the information transmitted to the market is rather confusing, resulting in many people askingHandle 400 calls, but do not know the cost of 400 calls, so this article is used to explain the composition of 400 calls.
400 phone number fee
There is no number fee for 400 calls, because 400 calls are leased phone numbers based on the lease period, which is only a usage time period.
So why is the 400 phone number more expensive?Rare is the most expensive, so is the license plate number, the phone number, and the bank card number. A better number is generally connected to wealthy customer resources. Therefore, if you want to use a good number, then, inside consumption is correspondingly higher.Therefore, high fees are just high consumption, not number fees.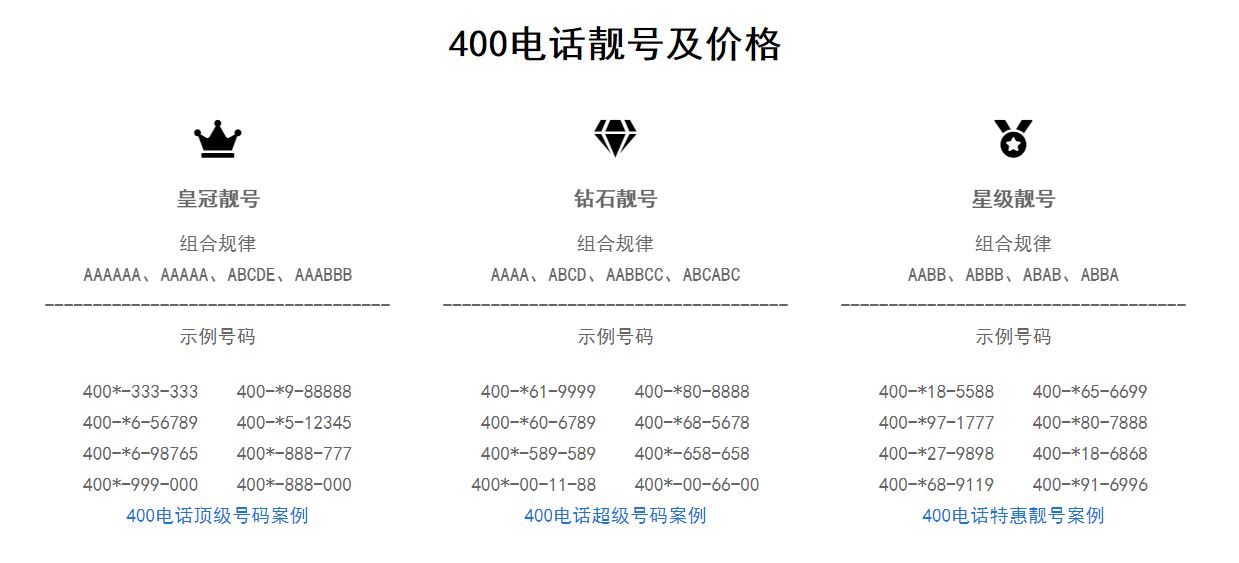 400 phone monthly fee
There is no monthly rental fee for 400 calls, but 400 calls have an annual minimum consumption, or 400 calls have a monthly minimum consumption, which varies according to different packages and the specific regulations of different telecom, China Unicom, China Mobile and other operators.
400 phone surcharge
The 400 phone has many additional functions that can be used, such as: answer by call time, answer by call area, customer service number broadcast, satisfaction survey, call priority distribution, call random distribution, call proportional distribution, voicemail, call blacklist , call whitelist, smart call pop-up screen, conference call, self-service management background, mobile client, cloud CRM, enterprise OA, enterprise IM, dazzling bell, timeout waiting, waiting in line.
Numbers that are handled better will be given away, and even ordinary numbers will be given free phone/mobile number binding, color ringtone function, and more functions can be customized for a fee.
Extended reading:
What are the skills of 400 phone number selection?
What are the characteristics and application scope of 400 telephone service?