Awarded "China's Economic Innovation Enterprise in the New Era"
由新华网、《环球时报》社和中国亚洲经济发展协会联合举办,庆祝中国改革开放40周年大型活动——"2018中国经济高峰论坛暨第十六届中国经济年度人物颁奖典礼"于2018年12月28日至29日在北京隆重举行,备受关注的"2018中国经济年度人物"等各大奖项也随之揭晓。米国生活(Beijing) E-Commerce Technology Co., Ltd. was awarded "China's Economic Innovation Enterprise in the New Era".
The China Economic Summit Forum aims to "focus on economic development and comment on news personalities", explore and comment on the most influential leaders and advanced models of China's economic development every year, pay attention to new problems and new situations in my country's economic field, and contribute to China's economic development. Entering the era of high-quality development plays a driving role, which is to gather experts and scholars at home and abroad to promote ChinaEntrepreneurship, An annual economic event that sets China's economic role models.After 15 years of development and innovation, it has been highly praised and appraised by relevant state leaders for many times, and has now become one of the most influential and valuable conferences in China's economic field.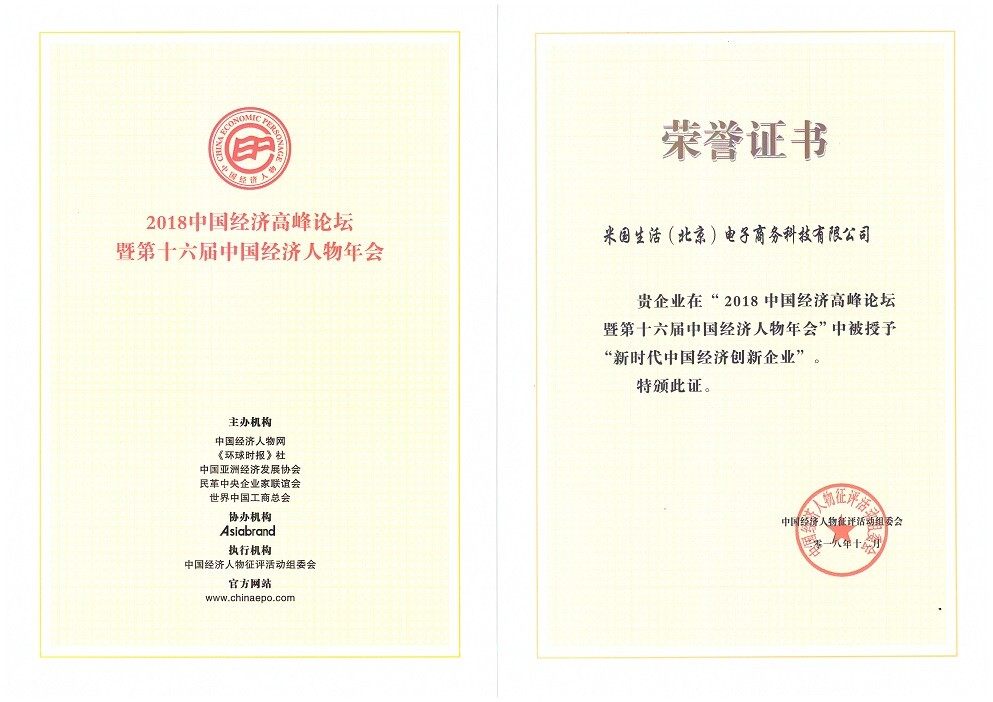 米国生活Awarded "China's Economic Innovation Enterprise in the New Era"
  With the theme of "New Era, New Challenges, and New Actions", this forum brings together political and business leaders, authoritative experts, scholars and mainstream media to discuss and interpret the innovation-driven strategies of Chinese enterprises and promote the transformation and upgrading of China's economy.The selection of awards at this conference is also closely related to the theme. The five selection parameters of "innovation, influence, contribution, development, and management" are used as the consideration criteria. Compared with previous selections, the perspectives are more diverse, and we strive to reflect more comprehensively and authoritatively. The best qualities and characteristics of China's economic figures and enterprises of the year.Among them, "China's Outstanding Economic Figures in the New Era", as a new generation of outstanding leaders emerging under the background of the new economic model in the new era, have become the focus of this conference.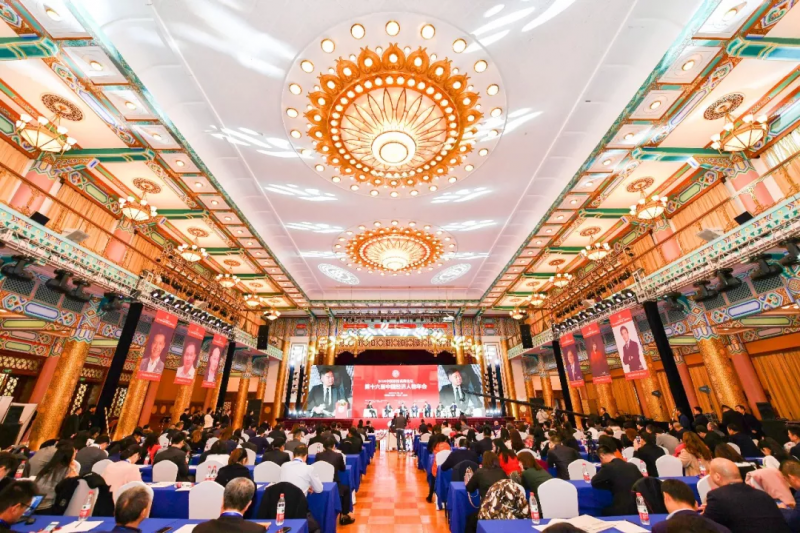 2018 China Economic Summit Forum
米国生活(Beijing) Electronic Commerce Technology Co., Ltd. (referred to as ""米国生活") is a private enterprise established in the new era of mass entrepreneurship and innovation. It provides Internet brand marketing technical services for enterprises by enhancing brand network strength and competitiveness, mainly including brand building, brand optimization, brand marketing promotion, etc. Continuously provide the market with sustainable solutions to enhance brand value based on marketing theory and brand service experience, seek the future development direction of the company through the standardization of industry segment development, and explore the path of survival and development of private enterprises in the new era.