Maymurgh was hired as a member unit of Beijing People's Promotion Association
Recently, it was approved by the Standing Council of Beijing Private Economic Development Promotion Association (hereinafter referred to as "People's Promotion Association").米国生活受聘为北京民促会会员单位,聘期一年,时间自2021年4月25日至2022年4月24日。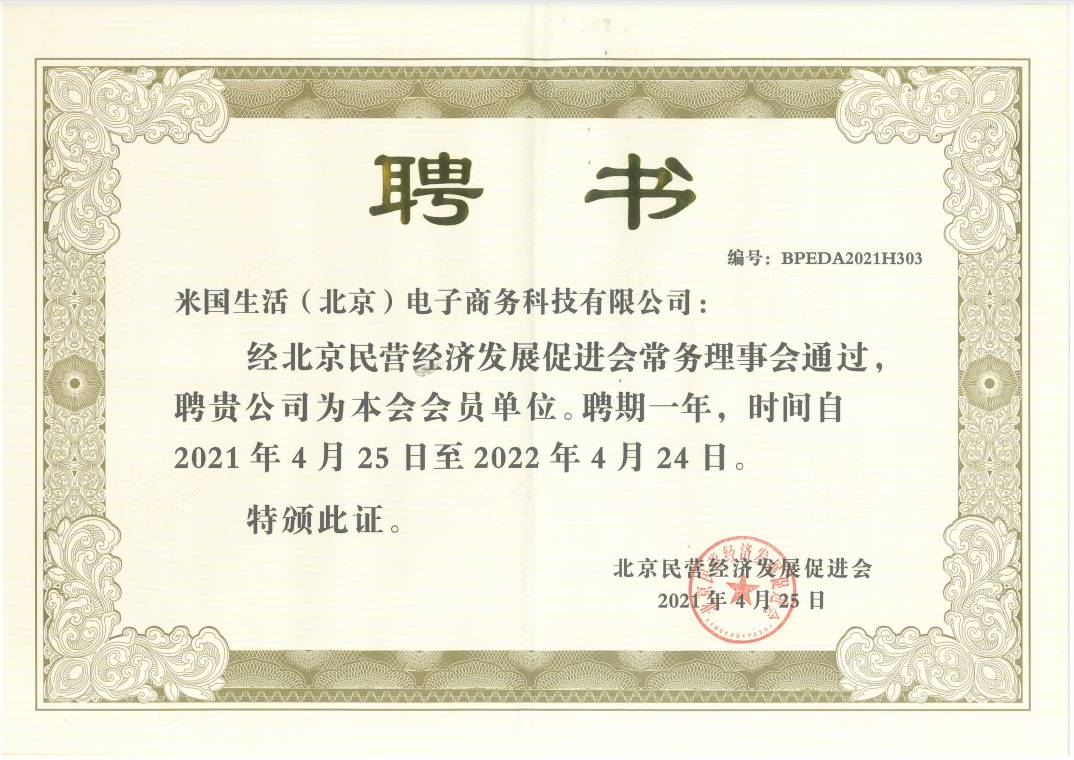 Beijing Private Economic Development Association is a national first-level social organization legally registered with the Beijing Civil Affairs Bureau. It is the only comprehensive organization that promotes the development of private economic formats.Referred to as the People's Promotion Association.Association registration certificate Jingminshezi No. 0011970, activity area: nationwide, national unified social credit code 511100003182416648.
As a bridge and link to communicate with the government, scientific research institutions and enterprises, the Association for the Promotion of Civil Affairs explores the development direction and operation mechanism of enterprise reform under the new situation; tracks and investigates new situations and new problems in private enterprises, summarizes and promotes the experience of private enterprises; guides private enterprises The enterprise establishes a modern enterprise system, accelerates the process of capital shareholding, technological innovation, scientific management, financing diversification, industrial scale, and economic internationalization; provides policy and regulatory consultation, project evaluation and demonstration for private enterprises to participate in international competition and information services.Promote the adjustment and upgrading of industrial structure, accelerate the transformation of economic development mode, form policy synergy, capital synergy, financial synergy, and service synergy, resolutely fight the three tough battles of quality improvement, structural adjustment, and development mode transformation, and give full play to the technology of enterprises in the field of military-civilian integration strengths, strengthen cooperation in infrastructure construction, equipment manufacturing, industrial Internet, intelligent manufacturing, smart cities, technological innovation and other fields, adhere to the joint construction of enterprises and localities, integrate military and civilian development, realize resource sharing, capacity synergy, mutual benefit and win-win, and promote the continuous development of private enterprises. , stable and healthy development.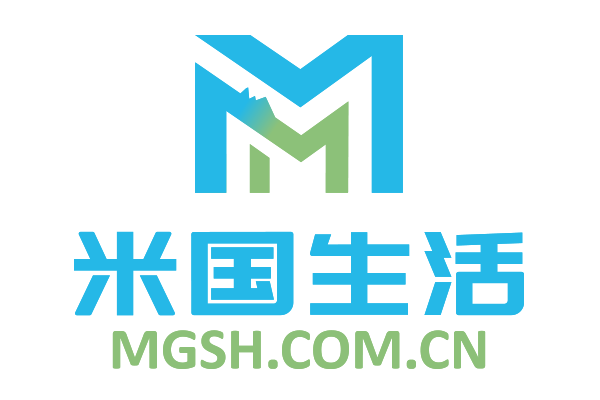 米国生活(Beijing) Electronic Commerce Technology Co., Ltd. (referred to as ""米国生活") is a private enterprise established in the tide of innovation and entrepreneurship. It provides Internet brand marketing technical services for enterprises by enhancing the strength and competitiveness of the brand network, mainly including brand building, brand optimization, brand marketing promotion, etc., through SEO Technology, website construction optimization, news writing and publishing, media and self-media word-of-mouth channels to spread brand voice, focus on brand connotation, enhance brand image, and constantly provide the market with green brand operation solutions based on marketing theory and brand operation experience. Gradually establish standards in industry segments, study the management cockpit model of Noah's Ark in the industry in the ever-changing market, and contribute to improving the product and service quality of domestic brands and the management level and sustainable viability of domestic enterprises.
Extended reading:
米国生活The founder was hired as an expert in the brand marketing industry think tank of the Central Academy of Management
Entrepreneurship and branding are courting death, not making a brand is waiting for death
How to deal with negative repression of brand public relations?