How about a postgraduate entrance exam-Shanghai postgraduate training institution?
Pin Kaoyan is a professional postgraduate entrance examination training institution in Shanghai. It provides postgraduate postgraduate information, postgraduate entrance examination expert questions and answers, senior political postgraduate postgraduate teacher Yao Qiang, mathematics teacher Tai Yunlong, English teacher Ma Dan, etc., to provide you with good strategies for postgraduate postgraduate entrance examination, and realize the well-known Fudan University. University graduate degree to enhance the dream.The postgraduate entrance exam is a choice that you can entrust once in your life.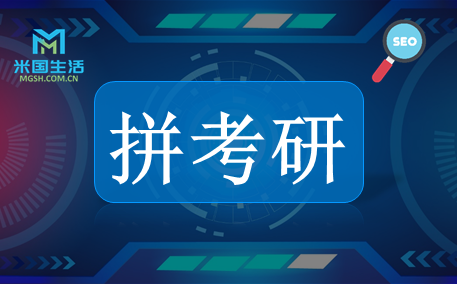 Postgraduate service concept
Pin Kaoyan provides professional and comprehensive online postgraduate training services for the majority of postgraduate students.Pin Kaoyan has always been committed to reducing the monetary cost, time cost, energy cost and physical cost of students. Relying on teachers and teaching resources, it has a trained teaching content development and production team, pays attention to the cultivation of personal ability, stimulates the potential of students, and rejects the template type. Learn.Pinkaoyan is committed to providing a professional, diversified and low-cost online learning experience for the majority of users.
Faculty Team
Mathematics teacher-Tai Yunlong, graduated from China University of Petroleum (Beijing) with a postgraduate degree. He has been engaged in the first-line teaching and teaching of mathematics for postgraduate entrance examinations for many years. He used to be the director of the mathematics teaching and research section of a well-known institution. , recognized by a large number of students.
English teacher - Ma Dan, double major in English and Chinese international education, standard American oral pronunciation, 5 years of teaching experience, served as a famous teacher in English for postgraduate entrance exams in many well-known educational institutions, familiar with the syllabus, and thoroughly analyzed the English test sites for postgraduate entrance examinations, allowing students to study in a short period of time Score quickly.Strong affinity, inspire students to learn by analogy, let students listen to the explanation of one question and do a class of questions, and enhance their interest in English.Have a sense of responsibility, be good at tracking the learning effect of students, and let students succeed in their studies.
Politics teacher-Yao Qiang, a first-line lecturer of the new generation, has been engaged in political teaching for postgraduate entrance examinations for many years, and is a rare generalist in the five courses of politics, especially good at Ma Yuan and Shi Gang, answering machine + question-answering artifact, 2019, 2020, 2021 grades There are five major questions in the postgraduate entrance examination.The teaching style is humorous and humorous, from shallow to deep, allowing students to achieve high scores in laughter and laughter.
Source of information: www.pkaoyan.com
Postgraduate courses
2022 postgraduate entrance examination agreement class
Orientation class at Shanghai Jiaotong University
Fudan University Orientation Class
Tongji University Orientation Class
Orientation Class of Shanghai University of Science and Technology
Shenzhen University Orientation Class
Orientation class at Shanghai University
2022 Postgraduate Entrance Examination Mathematics First Class
2022 Postgraduate Entrance Examination Mathematics II Full Course
2022 Postgraduate Entrance Examination Mathematics III Full Course
2022 Postgraduate Politics Full Course
2022 English one full course
2022 English Second Full Course
Extended reading:
Search Engine SEO Optimization Basics - Webmaster Tools Configuration Steps
What are the popular webmaster tools for SEO technical optimization?
Steps to quickly create a website based on the website SEO framework
What SEO technical consulting capabilities does a good SEO consultant have?