Tianrun Group's 2021 Public Relations Communication (Brand Promotion) Tender
Tianrun Group's 2021 public relations communication (brand promotion) bidding information comes from the procurement and bidding website. Through the bidding information, we can see the brand service items that big brands need, and refer to the service items of big brands to set our own brand promotion goals. and work.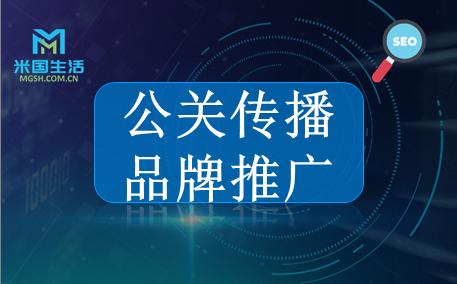 The bidding agency (********) was entrusted by the owner (********) to publish the 2021 public relations communication (brand promotion) of Tianrun Group on the procurement and bidding website on 05-14-2021 ) Tender Notice.Suppliers from all over the country are invited to participate in the bidding. Interested units please contact the project contact person to participate in the bidding in time.
Tianrun Group Tender Announcement
1. Name of the bidding project: Tianrun Group X Year Public Relations Communication (Brand Promotion) Bidding Announcement
2. Project address:
3. Project scale:
4. Tenderee: X/p>
5X PR Communication Plan tomonthly serviceform, includingbroadcast strategy,Public opinion optimization and processing,Press release writing and publishing,Media library establishment and relationship maintenanceand other services,
6. The tender section is marked with XX
7. Payment terms (tentative, specific toBidding Documentsprevail):
Monthly settlement, each calendar month will be settled according to the actual work completed by Party B.
Within ten days after the end of each calendar month, Party A shall calculate the payable amount according to the monthly work list confirmed by both parties.Party A shall pay Party B relevant fees after receiving Party B's work list and monthly (quarterly) operation report and checking and confirming it.
8. Registration conditions for Tianrun Group brand promotion suppliers:
common enquiries:
It is legally registered within the territory of the People's Republic of China and has the status of an independent legal person.One of the following circumstances shall not exist: those who are ordered to suspend business or go bankrupt; those who are suspended or disqualified from running for election; those whose properties are reorganized, taken over, sealed up, detained or frozen; The competent administrative department notified that the bidder won the bid or seriously breached the contract by falsification.Qualified as a general taxpayer, and can issue ordinary VAT invoices.
Special requirements:
In the past three years, he has cooperated with real estate companies in advertising agency business. He has media resources, and is good at copywriting andSearch Engine Optimization
other requirements:
无
9. Requirements for registration materials:
(1) Submit the power of attorney for bidding (see Annex 1 for the format), the identity certificate of the entrusted person and the social security certificate;
(2) Submit a recent benchmarking performance information sheet (see Annex 2 for the format) and a scanned copy of the corresponding contract.
Reminder: The attached contract should include XX address, contract scope, total contract price, start and completion time, contract time, stamp page and other core content.
(3X information: For registered suppliers, please update the latest information according to the actual situation of the enterprise; if X is not marked, it is required to fill in the registration information.
(4) Other:
X. Bidding contact: XX;
X. The deadline for bid registration is XX, XX, XX, in the morning of X year; the registration deadline for unregistered suppliers is 5 days after the announcement date.
X. This announcement is owned by X.
Summary: In fact, we see that the requirements for these brand promotions are very simple, and SEO technology is not a problem. However, we called and said that they were suspended.
Extended reading:
100% SEO hit rate - the core idea of ​​SEO optimization!
How to deal with negative repression of brand public relations?