Hongxing Erke brand search index million climax can apply for Guinness record
BrandsThe work of marketing and brand optimization has always been inseparable from the query of Baidu search index. If only one index is evaluated, it is difficult to do with a high index, and easy to do with a low index.Hongxing Erke's search index has increased by more than 1000 times from 120 to 1000 million. We have seen this blowout growth many times in the history of search engines, but the height of this index is the first time in history that it can apply for the Guinness Book of World Record.
skyrocketing index comparison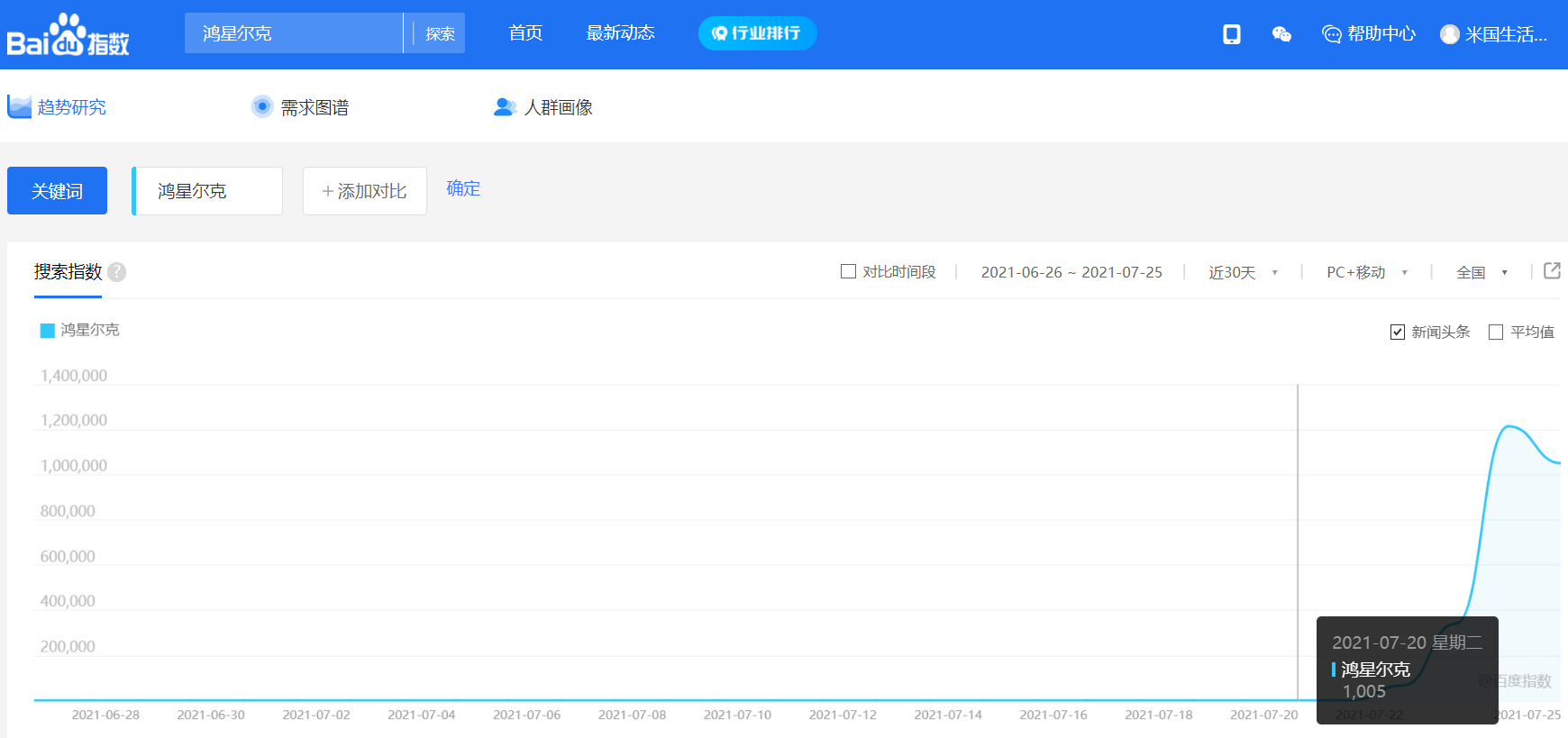 Don't apply, it has already been broken by Meng Wanzhou. Meng Wanzhou's search index has exceeded 600 million, but what content is included will not be analyzed for the time being.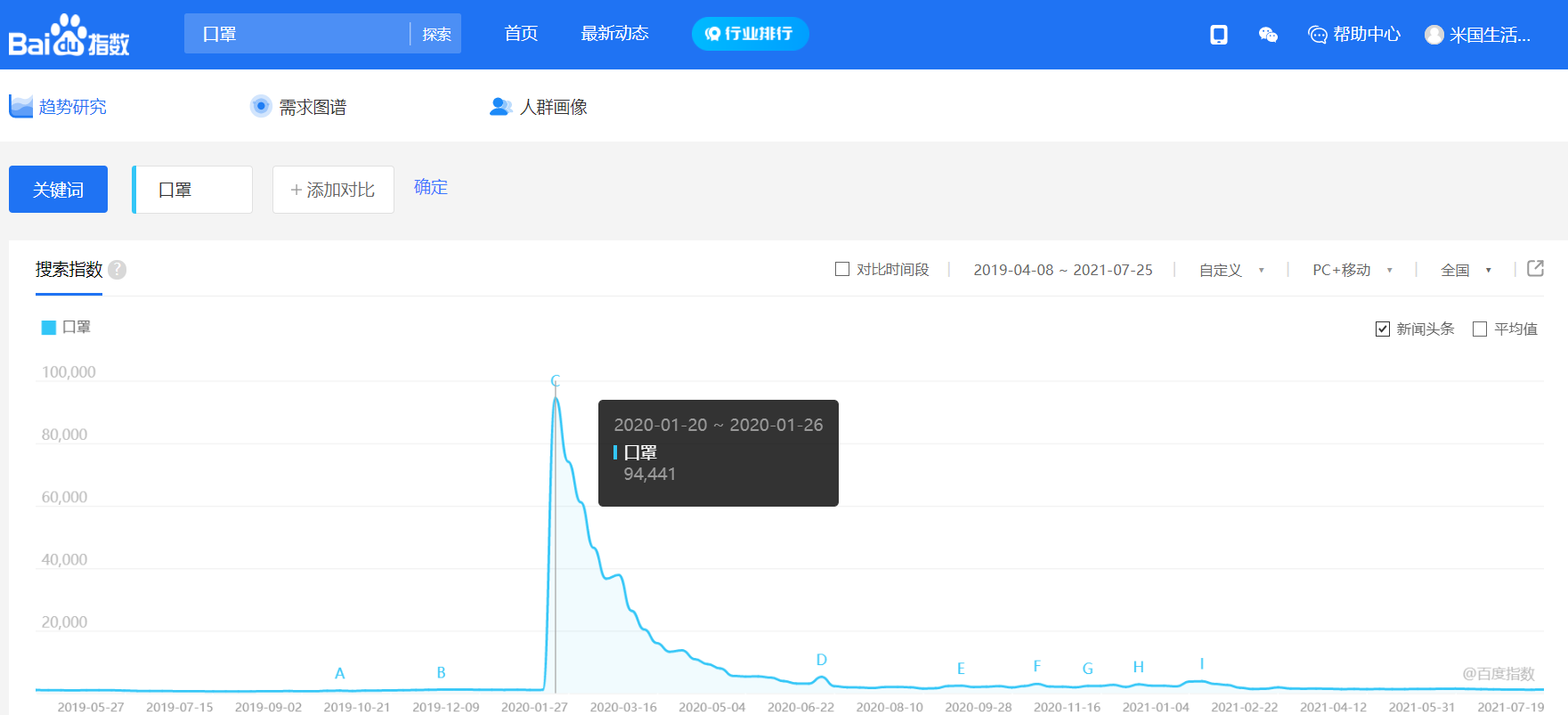 For masks that are closely related to life under the epidemic, the search index is only 10, while Hongxing Erke exceeds one million. What makes us pay more attention to Hongxing Erke than the protection of life?Of course, the index of brands such as Noble Bird has skyrocketed, but it is far from enough to be used for comparison.
Brand Index and Brand Market Size
The brand index is the number of times users searched for words related to the brand.Under normal circumstances, domestic brands, domestic products, and domestic brands are several times lower than international brands. For example, Hongxing Erke is around 1000, and Nike is around 5000 (the Xinjiang Cotton Incident was nearly 10 at the time, but have you forgotten about the Xinjiang Cotton Incident? Nike's search index has returned to normal again); for example, Critina's search index is around 1000, Estee Lauder's is around 5000, and occasionally some event marketing is up to around 10000; Xilinmen's search index is around 1000, and Russell's search index is around 5000.
In ToC's fast-moving consumer goods market, our brand search index is roughly the same. Our domestic brands are 1000, and international brands are around 5000 (the already internationalized Li Ning's search index after the Xinjiang Cotton Incident has been stable from around 3000-4000, to After the stable 5000-6000, it can be predicted that Li Ning's new users will have a significantly high growth).
Due to the high price of products in the ToC auto market, the number of consumers searching for a product will increase significantly. At present, the search index of international brands is around 2 to 3, and the index of domestic brands is around 5k-2w.
In addition to the difference in search index, there is also the difference in price. The higher the search index, the higher the price, which is determined by the relationship between supply and demand.
The state of the search index after the event will gradually stabilize, and the index must be higher than before.Market behavior will also change due to the impact of this event. For example, although we no longer search for masks, we have made buying masks a habit.
Hongxing Erke Incident Index and Market Forecast
There is no mature forecasting model at present. The PEST analysis model is an analysis of the environment, but it is limited to Political politics, Economy economy, Society politics, Technical technology environment, and these environments do not fundamentally affect the changes of a brand after an event, because the general environment It hasn't changed in a short period of time.The search index may reach about 4000.
Update the Hongxing Erke Search Index (20210918):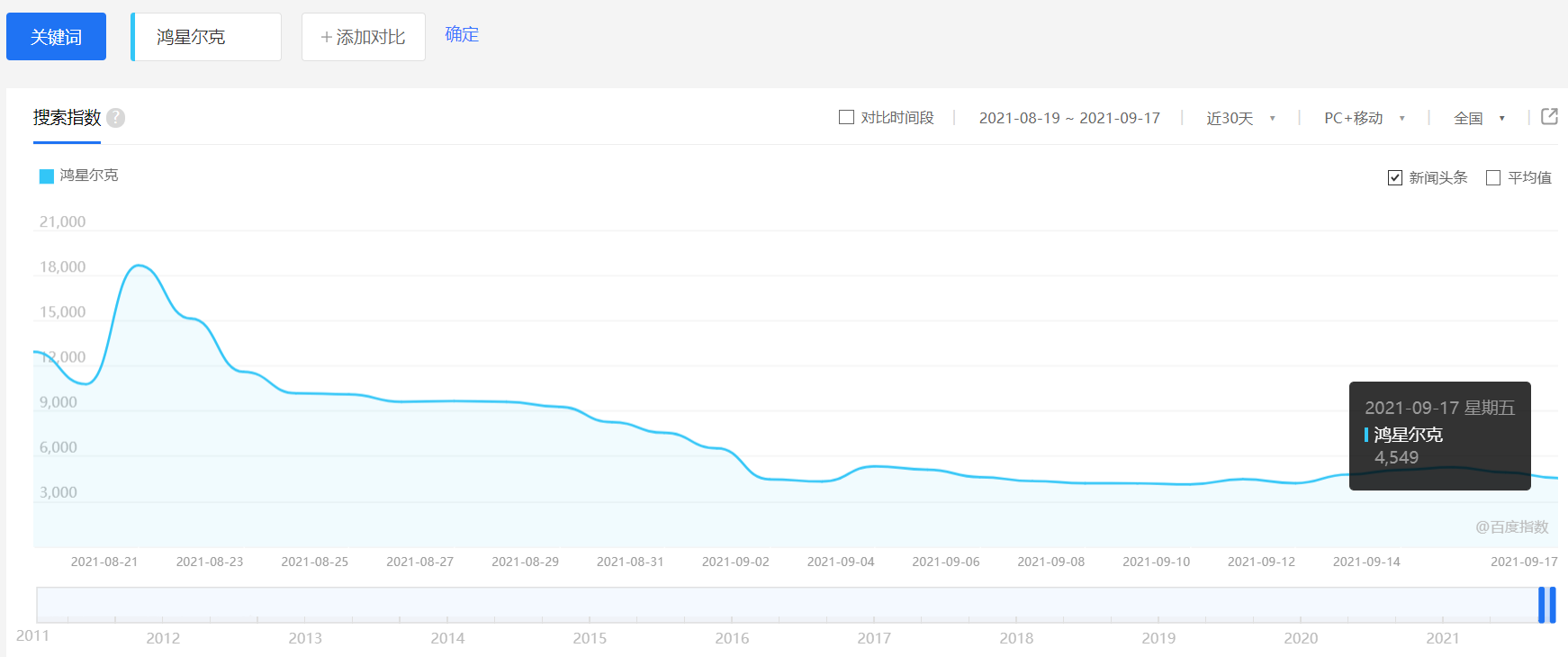 Updated Hongxing Erke Search Index (20211012)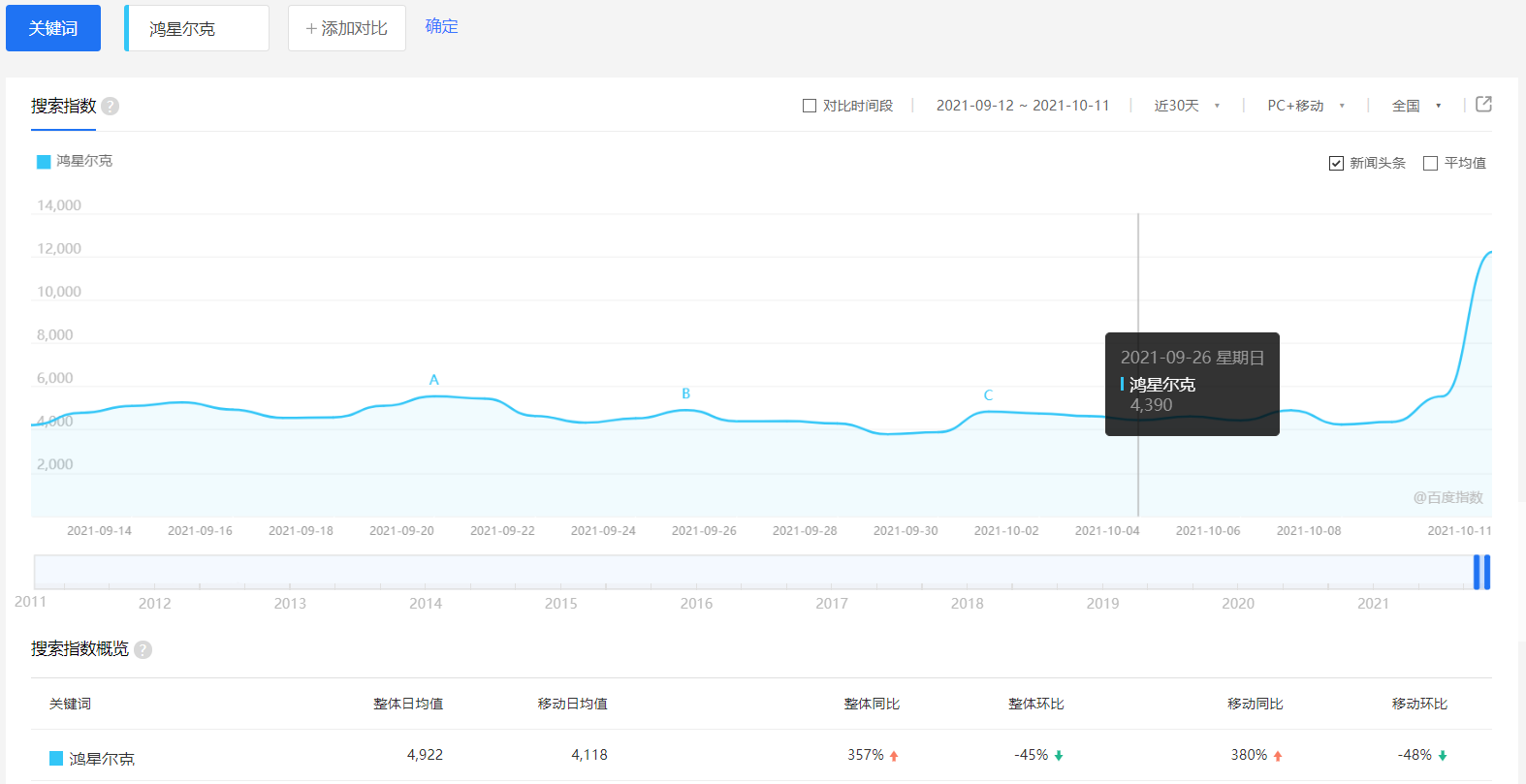 When Hongxing Erke has been steadily at around 4000, there is another hot search, which is not new. This time the hot search is just 100 times lower than the last time, with 120 million words and 1.2 this time. For people, the same subject The same behavior, moved only once, only once fresh.
Extended reading:
Looking at the essence of national brands from the perspective of Hongxing Erke's donation of 5000 million
How to Make Encyclopedia Entries for Free - Encyclopedia Encyclopedia Entries for Businesses and Brands
How to make your brand appear on the first page of search engines
米国生活The founder was hired as an expert in the brand marketing industry think tank of the Central Academy of Management