Website HTTPS Setup SSL - Free HTTPS Purchase Configuration
Getting used to using free, in order to make the website more secure, we need to configure this SSL.
You can buy SSL from Alibaba Cloud, or other Tencent Clouds, but you can test and test, and you are used to Alibaba Cloud.
In the past, there was no obvious labeling of the free version. It took a lot of clicks to find this free location. Now it is very obvious.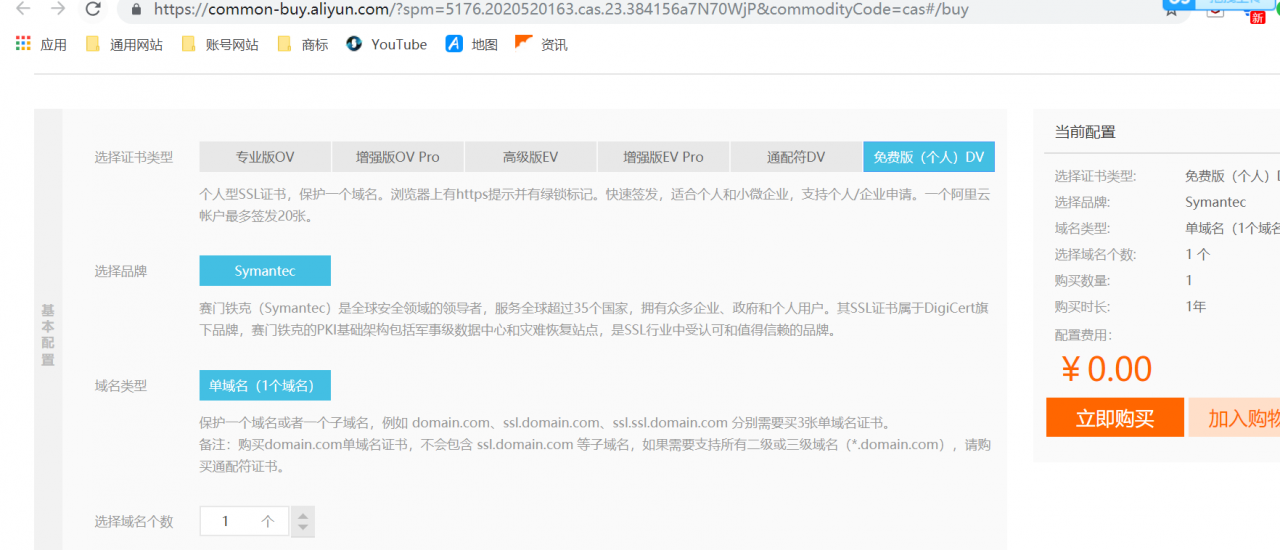 Then just make a configuration. Now Alibaba Cloud is still relatively intelligent. You only need to select automatic verification, and Alibaba Cloud will automatically parse it.
In the past, there was a configuration of global SSL. For example, this one is suitable for all subdomains of XXX.mgsh.com.cn, but I still prefer to apply for them separately.