Brand franchise website construction and entrepreneurship need to pay attention to a few points
What points should be paid attention to when building a brand franchise website?Customer consultation is now in progressBrandsJoining, I want to make a website and then package the brand, saying that I used to do weight loss with others, but now I do it myself, I have my own brand, but there is no website.After communicating feelings and work content, it is determined that the following points need to be paid attention to:
Establish concrete goals and metrics
A friend gave me a website/webpage with a good vision to join a slimming brand before, hoping to have a website like the case, so as to expand business channels and obtain new business opportunities.I checked the website's establishment time and website traffic, and the result is: the website has been established for 4 years +, and the traffic is 0.
然后我又把自己网站700+到1200+的预估流量信息给朋友看了,我说现在消费缩水严重,现在700-1200的预估流量,只有200-300的真实流量。
Now my friends understand the difficulty and significance of running a website.The difficulty is not only to increase the website weight and traffic, but also to say that in the environment of shrinking market, no matter how hard you work, it will not be of much use. Only survival is the real business.However, whether it can rise against the trend and become a new force requires an extremely thorough understanding of the world, people, industries, and business management, and must have a certain foundation to operate.
Decide whether to make a website or not to make a website
Building a website is not like building a brand. The website is only a small part of the brand. Building a brand is courting death (the cost is extremely high, so it is normal for a brand to be expensive), and not building a brand is waiting for death.Building a website is not about looking for death, but looking for life. Not making a website is waiting for death, because there is no new channel that can bring random possibilities.
Building a website requires basics
For those who have never done a website or have no own IT team, it is really a headache. The IT information bosses you may be talking about don't understand.So, simply organize it as follows:
Brand franchise website domain name purchase
The operation of purchasing a domain name is very simple. You only need to go to Tencent Cloud or Alibaba Cloud to purchase a domain name. For consistent communication and understanding, you can choose Tencent Cloud.
The cost of a domain name, .com is the most expensive at 69 yuan a year. Some platforms may gain the market for promotion in the first year, but the price is still the same in the future.Therefore, if you are a long-term website, it is recommended to reserve one year, and buy at least two years. Anyway, you will have to renew it when it expires, but it is recommended to buy more than one year.
To ensure a controllable fee for filing, filing itself does not cost money, and only requires a series of operations. It is recommended to reserve filing space and bind your own domain name filing, so that you can control the domain name filed by yourself. The filing server recommends purchasing a new one. The user's second-kill disk is 298 yuan / 3 years. We think it is very suitable to do this. The following is a screenshot of Tencent Cloud's second-kill on April 2021, 4.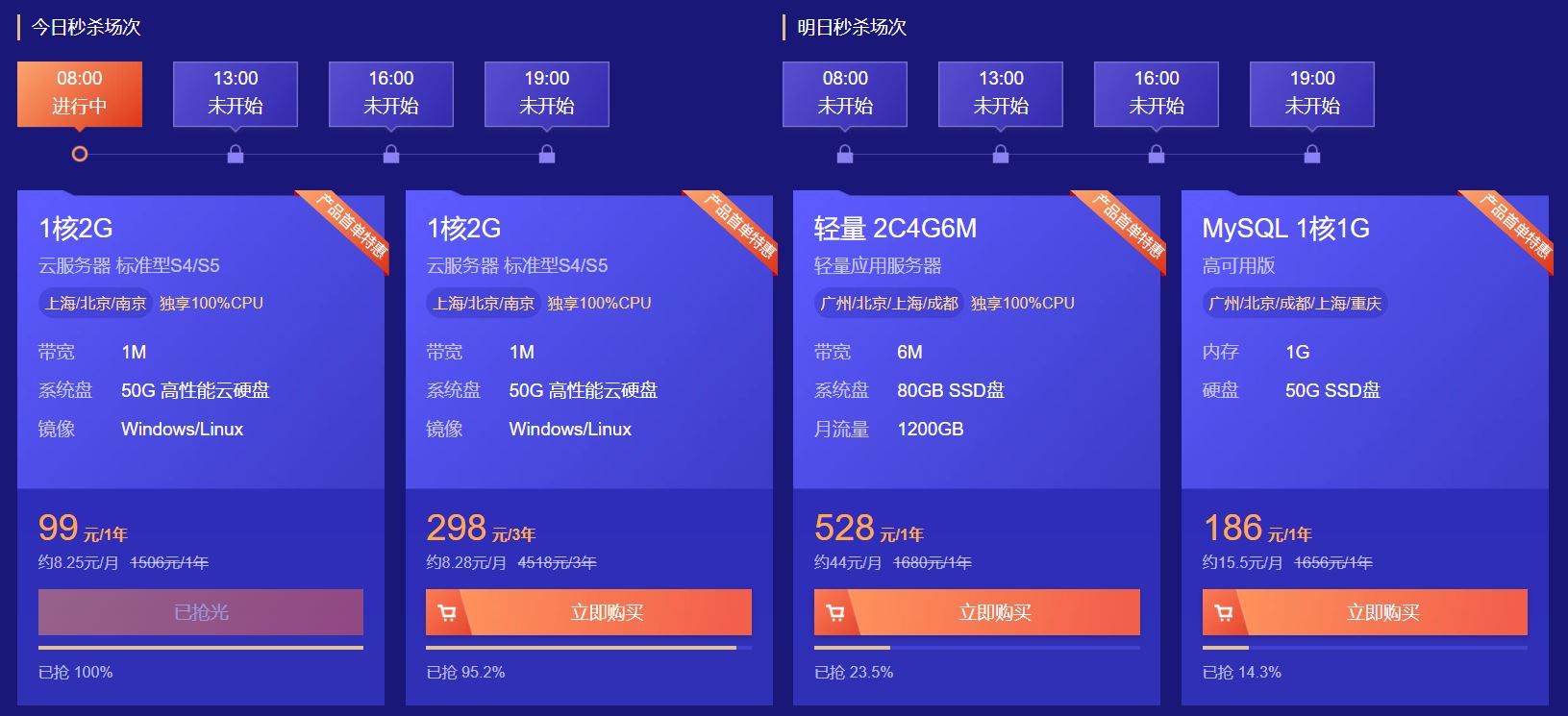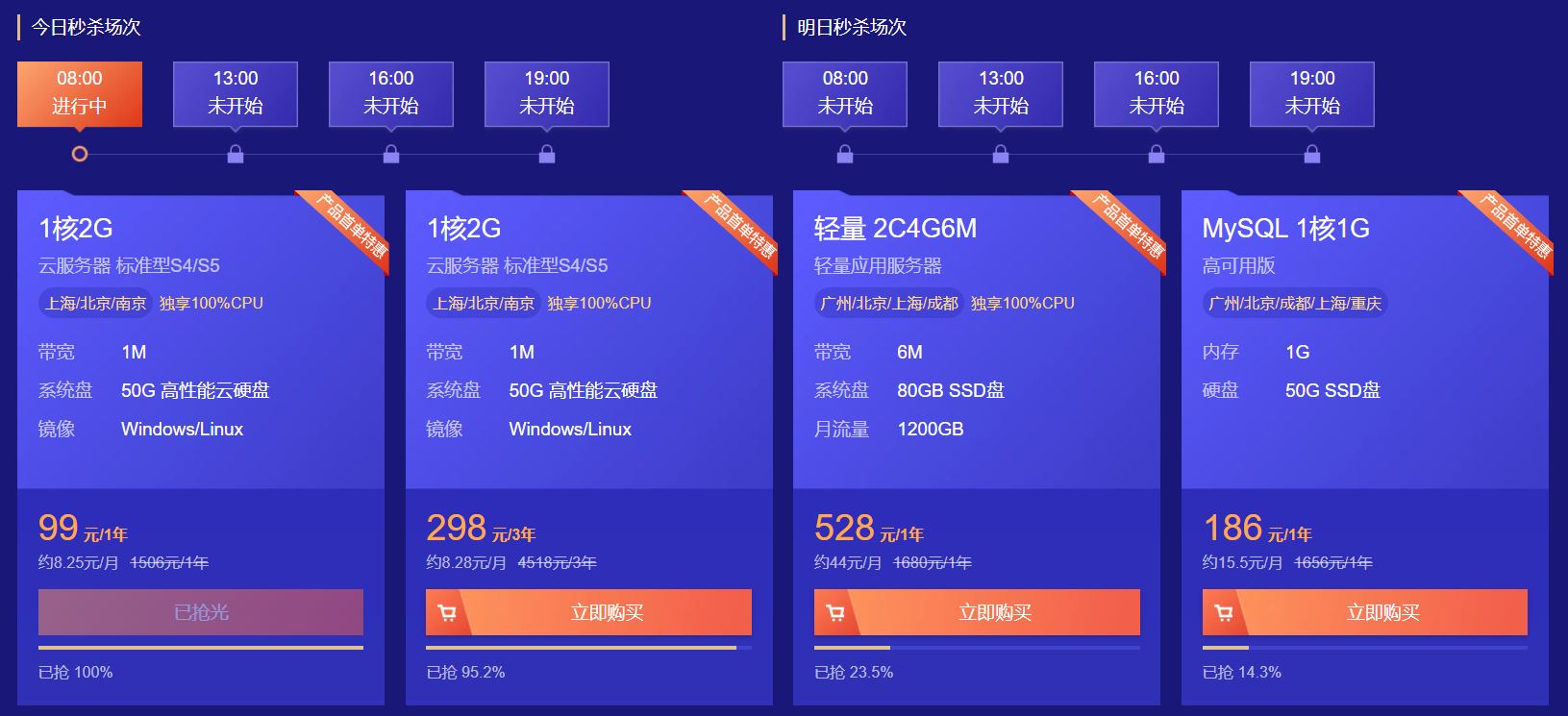 Website filing
This is very critical. Wherever the record is made, the server must be used, because the configuration of the server of the second kill is too low, and the website service provider generally has to operate the website on a higher configuration.Therefore, when choosing a supplier, it is best to ask the cloud server provider where the supplier is going to build the website.For example, we choose Tencent Cloud for the registration of domain names and servers, as well as domain names on servers.
ICP filingThe method of registration is to provide business license, website operator ID card information, domain name, server information, face recognition verification, etc. The filing service provider has step-by-step instructions, only need to prepare original business license/scanned copy, original ID card in advance , to purchase the domain name URL and server.
Choose a supplier
如果Website buildingsuppliers, noSearch Engine OptimizationTechnical guarantee, then after the website is built, it may be a landing page, which needs to be promoted through Baidu advertising, then, it will cost a lot of money.Therefore, website building is only the beginning of network marketing.
Then, choose米国生活Such a website construction supplier can also support subsequent website optimization. Then, when the website is not optimized, the SEO personnel/team will not be able to optimize the website structure, or the cost performance of the optimization is not good, which will lead to the cost in the later stage. Control, then, this is the operating benefit brought by the foresight.
Cost of building a website
In addition to the customer's own purchase of the domain name and the cost of building the website,米国生活The website construction with website optimization structure provided is 3000 yuan/year, and a home page template is provided.The page template does not include the design of website content, and the pictures and content of the website are provided by the customer himself.
Website optimization, our website can be optimized, but the cost of optimization is another contractual cooperation project. We recommend that small customers reserve 3000 yuan/quarter, 5000 yuan/half a year and other optimization costs to ensure that some keywords in the previous website can be found in the website. home page, thereby obtaining possible business opportunities.
Extended reading:
What is the definition of a brand and what are the characteristics of a brand?
Entrepreneurship and branding are courting death, not making a brand is waiting for death
Website Optimization Template Website Construction Contract - Template Download