The effect of the China Brand Day news release is very powerful
China Brand DayAs one of the tactical operations of the national brand strategy, since its establishment, more and more brand-related institutions and social groups have organized conferences through the China Brand Day.China Brand DayOne theme, the conference activities across the country around May 5, spread a lot, on Xinhuanet, down to local media.

China Brand Day News Communication Effect
China Brand Day News: When a brand (China Brand Day) gets the focus of information from Internet news sources, the search engine will form the latest related news items through keyword crawls, which will automatically generate the news effect of brand words.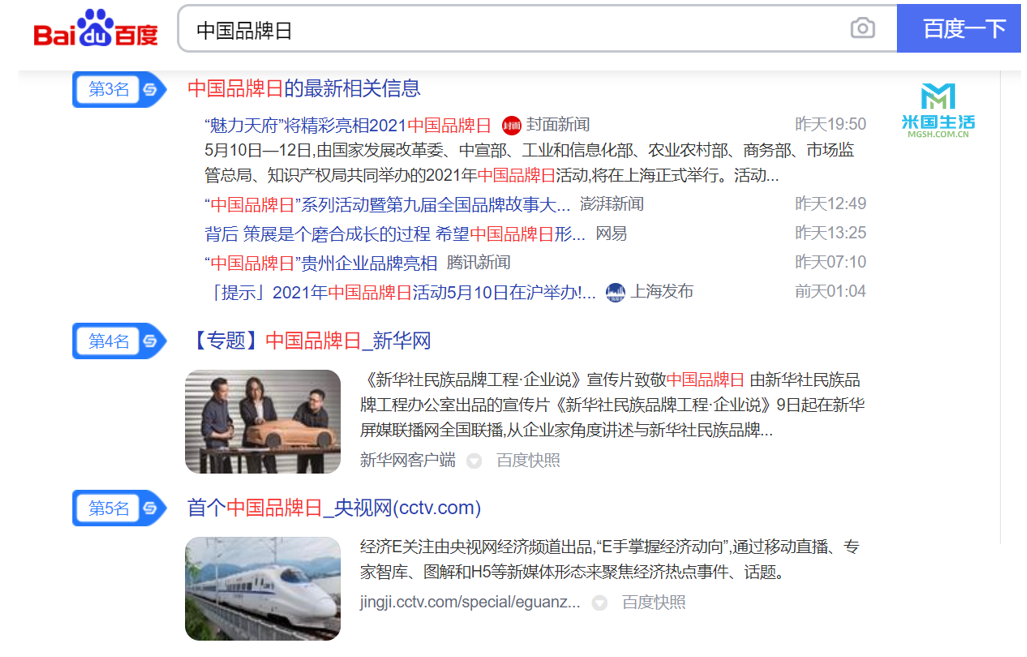 And米国生活The China Brand Day on the official website was squeezed into the second page by a flood of press releases, after all米国生活Manuscripts released on China Brand Day are previous information. Search engines like new articles and information, and news source websites tend to collect them faster.
Press release optimization
To form the release of news media, it is necessary to select the appropriate media, including the verticality of the field and the continuity of the news source. We need to grasp the content, otherwise, if the news article is successfully published, it will still be reviewed and deleted.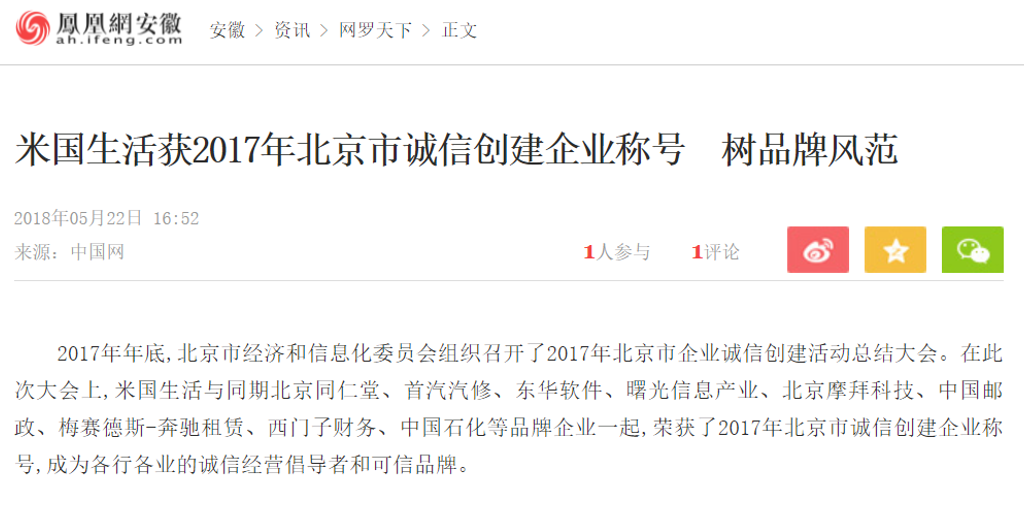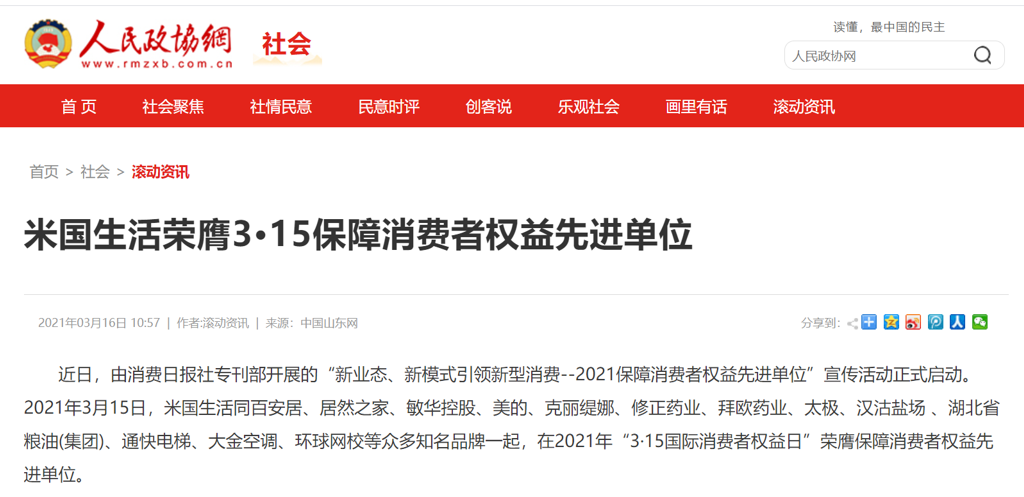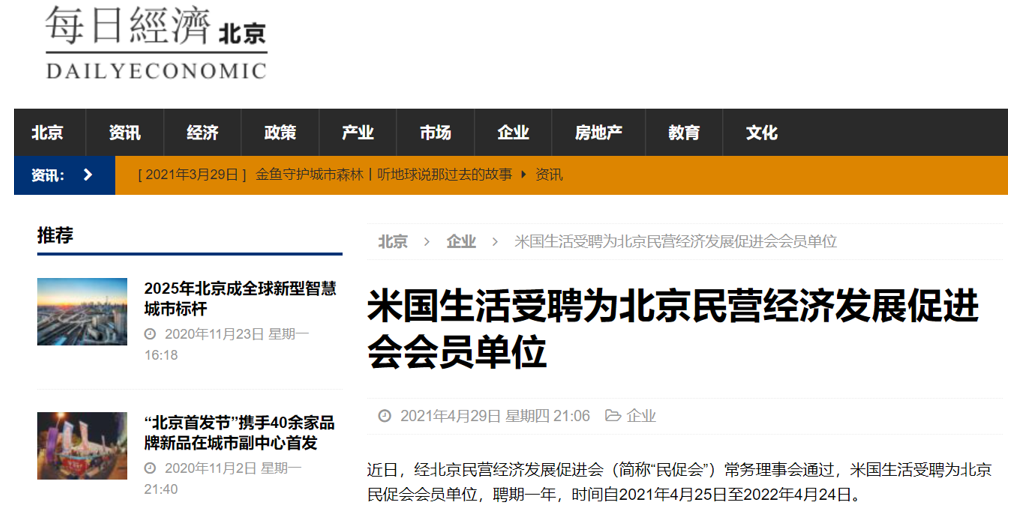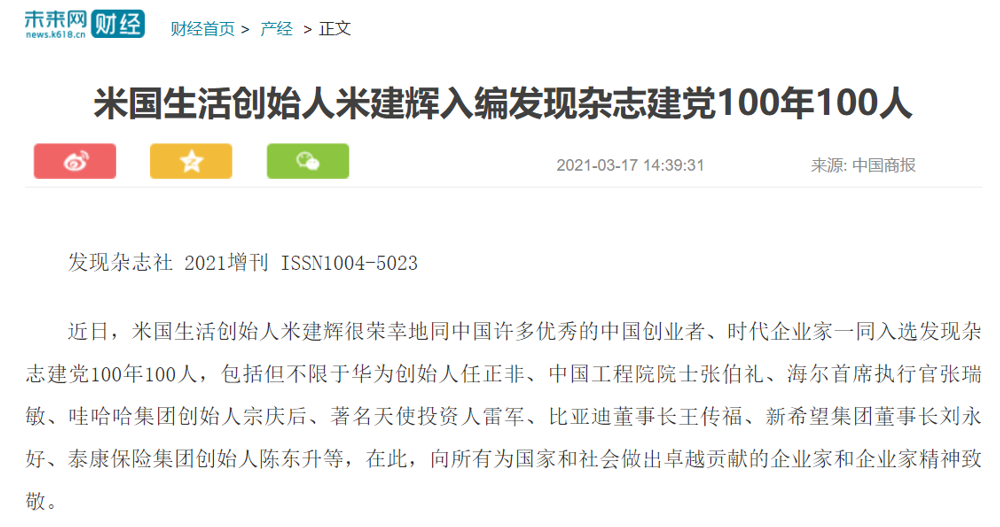 Through the dissemination of news media, the brand's voice and reputation can be enhanced, and through network optimization, the focus of the brand's favorable information can be achieved.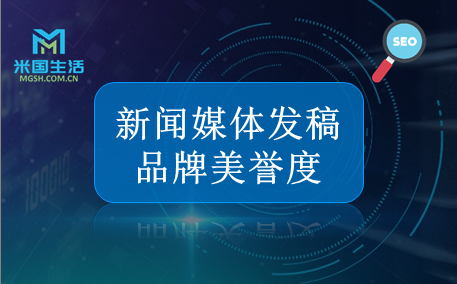 Extended reading:
Entrepreneurship and branding are courting death, not making a brand is waiting for death
How to achieve Baidu's fast ranking in 400 phone business?
What is Brand Marketing Solutions BOO Brand Funnel?
How are Beijing SEO companies classified?
米国生活The founder was hired as an expert in the brand marketing industry think tank of the Central Academy of Management