Manually update the plugin-deactivate-replace-enable steps
Reasons to Upgrade WordPress Plugins Manually
Why do I need to manually upgrade WordPress plugins?
Keeping the latest version of WordPress and WordPress plugins helps improve website security, but if you are using a domestic server, then you will encounter instability in the server network to the wordpress update website, causing the upgrade to fail.
Steps to Manually Upgrade WordPress Plugins
Manually upgrading a WordPress plugin is similar to manually upgrading a WordPress version.
1. Download the new version of the WordPress plugin installation file
2. Replace old WordPress plugin files
Example of detailed operation steps
For example, the plug-in in the figure below prompts to update, but the network from the server to the WordPress update server is blocked, and the automatic update fails, so it can only be updated manually.
First, click the Disable button to disable the plugin (it is not necessary, but it is recommended to disable it during the insurance period.)



Then enter the plug-in folder of the server through FTP or ssh, and delete the plug-in folder to be upgraded (or rename it to the old version of the plug-in)
Then go to the WordPress website to download the new version of the plugin installation package, and upload it through the background installation plugin upload function (or unzip the FTP upload)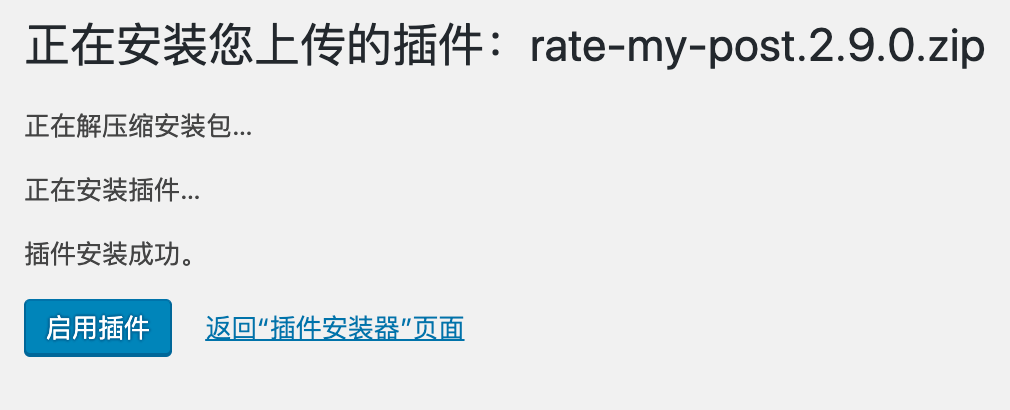 Finally, enable the plugin.
The most important thing
Remember to backup the database first