Website production code highlighting plugin - restore page code style
Many technical bloggers will toss some code, and then record their tossing process and post it on the blog for everyone to learn from each other.However, the code function of WordPress itself is relatively simple, and there is no built-in highlighting effect, which makes it difficult for users to read.
Of course, there are many mature themes in China that integrate code highlighting plug-ins. If there is no integrated code highlighting function, it is necessary to install a suitable code highlighting plug-in.
Crayon Syntax Highlighter
Download address: //wordpress.org/plugins/crayon-syntax-highlighter/
The test is a bit buggy, maybe the theme compatibility problem


Crayon Syntax Highlighter is the most comprehensive code highlighting plugin. It is built with PHP and Jquery. After installation, it will add a code button in the Wordpress editor. You can customize the code
At the same time, you can also choose a variety of options such as language, font, code format, etc., and you can choose your favorite theme, such as Monokai, Eclipse, etc. There are dozens of built-in styles.
Provides a toolbar that allows visitor self-service to control the display of codes, such as:
code wrapping
Extra long width display
code check all function
line number hidden
Open code in new tab
Pure-Highlightjs
Dependencies: //highlightjs.org/
Download address: //codeload.github.com/icodechef/Pure-Highlightjs/zip/1.0
It is not particularly convenient to test personally, but it can be used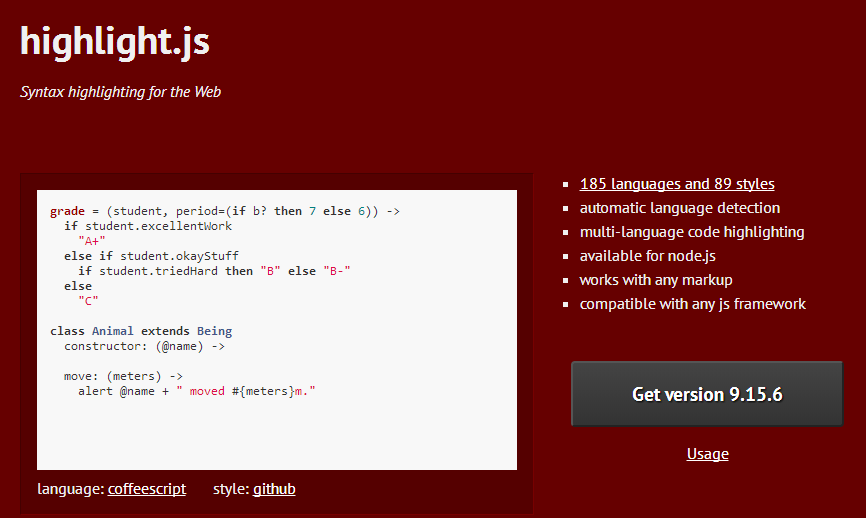 A WordPress code highlighting plugin based on Highlightjs, supports N multiple languages ​​for highlighting, and also provides multiple themes.
SyntaxHighlighter Evolved
Download address: //wordpress.org/plugins/syntaxhighlighter/
The code is really bright


SyntaxHighlighter Evolved is a very simple plug-in. The biggest feature is that it is easy to use. It does not add any extra elements to the editor. If you want to highlight the code, you only need to insert the short code of the corresponding language before and after the code. , such as inserting the PHP language, use the format of [php]code[/php], of course, you can't adjust the style, you can set a default style in the settings of the plugin, and then apply it to all codes.
lightener
Download address: //cn.wordpress.org/plugins/enlighter/
or //wordpress.org/plugins/enlighter/
Easy to use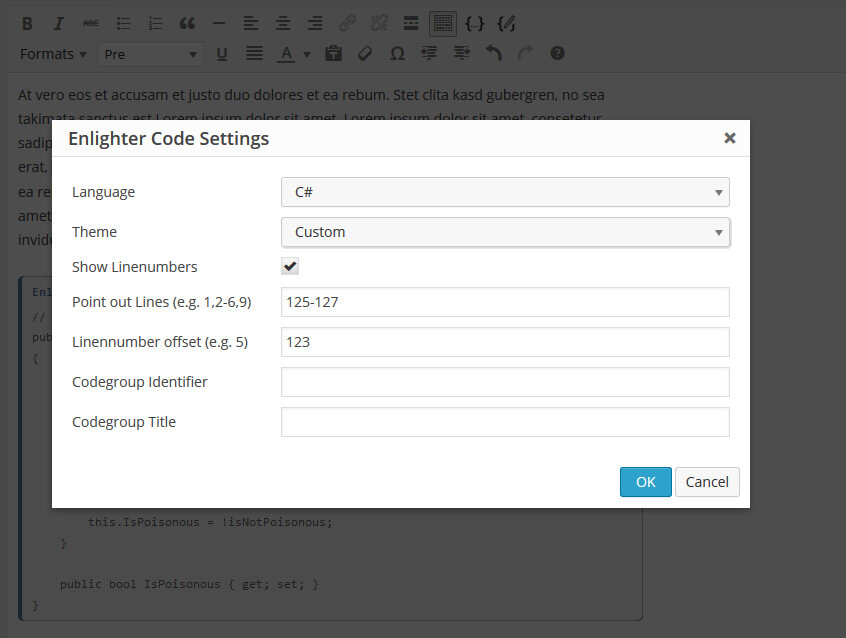 Compared with other plug-ins, Enlighter has a more concise style of modern design. The small font is very beautiful, and it supports code block highlighting and inline code highlighting. Whether it is front-end display or back-end design, they are all designed with great care.
Compared with Crayon's many very professional options, the Enlighter plugin is very easy to understand. You only need to click on the input box and copy the code to save it. You can make a beautiful code display without any additional settings, and Enlighter It is very convenient that you can directly modify the code in the default TinyMCE editor of Wordpress without opening the code box to modify it. Even if you are not familiar with the code, you can easily get started.
Code Prettify
Download address: https://cn.wordpress.org/plugins/code-prettify/



It can be said to use the simplest code highlighting plugin. Code Prettify adds a code highlighting style to Wordpress's formatting. You only need to select the code, and then select pre-formatting, it will automatically sniff the language and provide The code adds highlighting effects. This plugin is very suitable for beginners or non-professionals. It does not have any settings, but it is very convenient to use.
WP-GeSHi-Highlight
Download address: //wordpress.org/plugins/wp-geshi-highlight/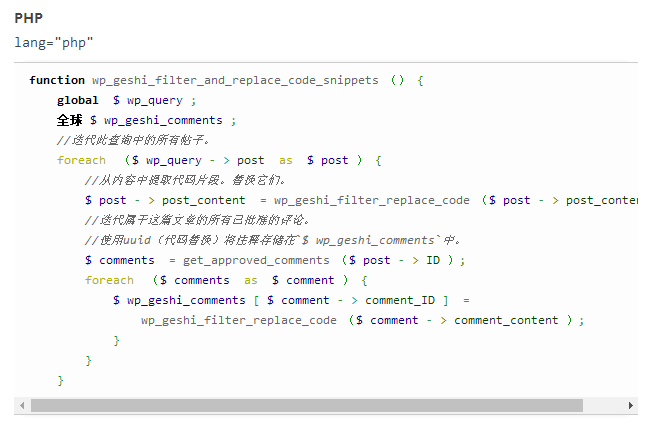 The output code is more concise, follow the latest WordPress API calls, and fully use WP-Syntax (the usage method and parameters are inherited). WP-GeSHi-Highlight supports highlighting in multiple languages.
CodeColorer
Download address: //wordpress.org/plugins/codecolorer/


CodeColorer is a code highlighting plug-in under WordPress. It supports a wide range of languages ​​and has a variety of styles to choose from. In addition, you can define your own style.
SyntaxHighlighter
Download address: //wordpress.org/plugins/syntaxhighlighter/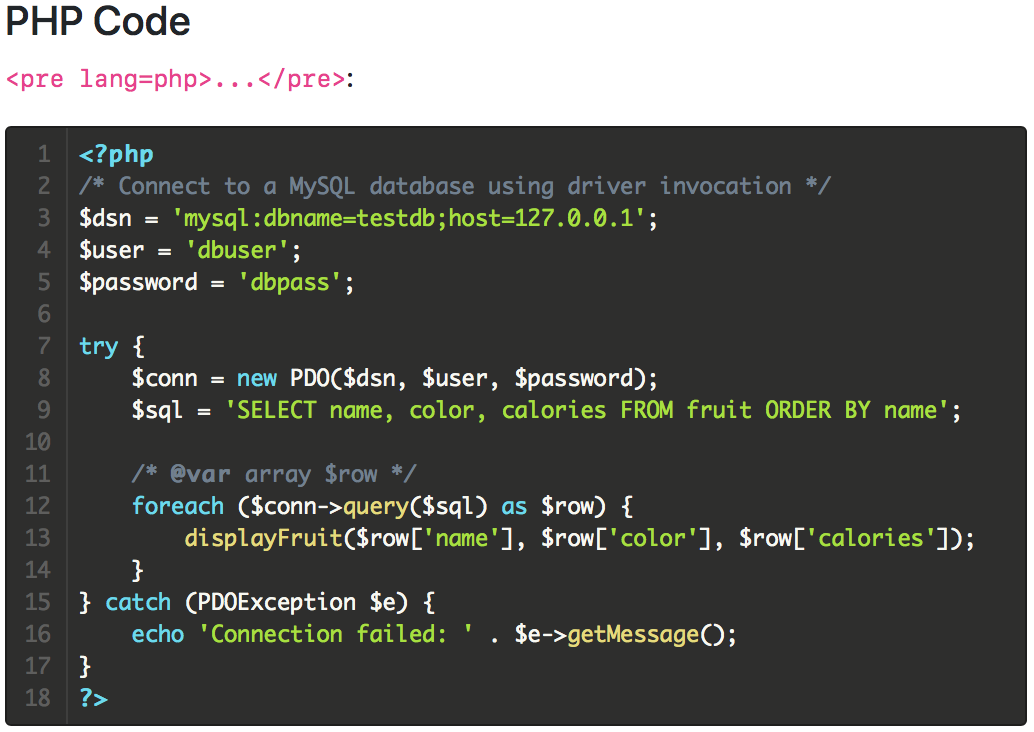 It is a relatively mature and stable old-fashioned syntax highlighting plug-in, and it also supports more optional functions such as copying and viewing source code in a new window.
FV Code Highlighter
Download address: //wordpress.org/plugins/fv-code-highlighter/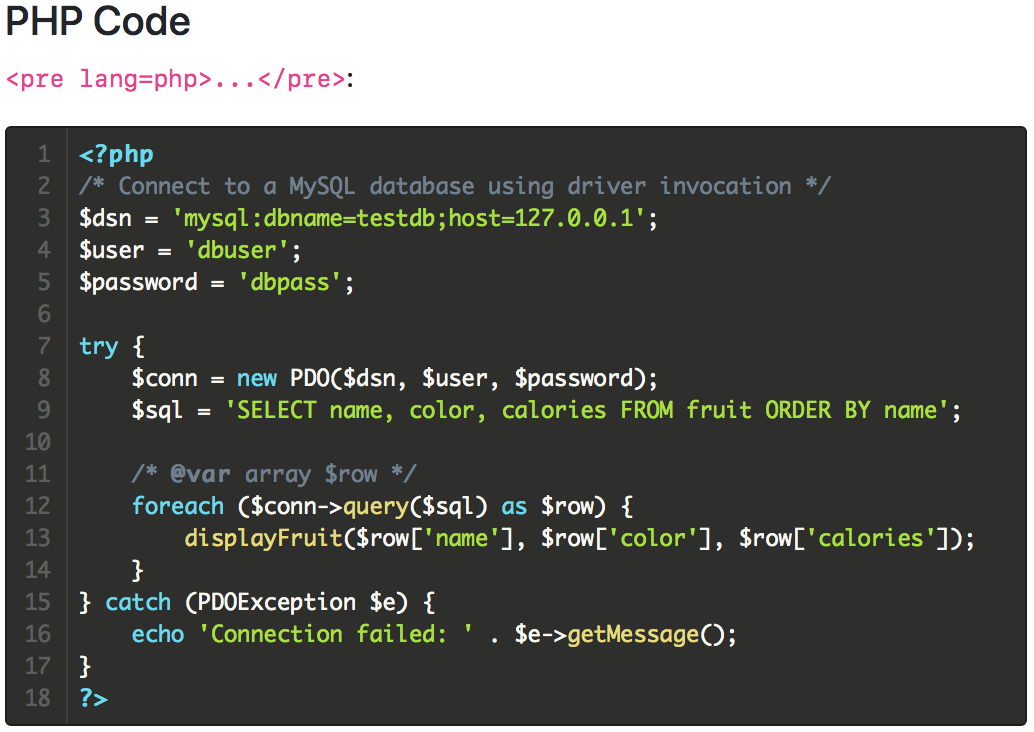 This plugin supports highlighting for PHP, (x)HTML, JavaScript, CSS and XML.The default highlighter color scheme uses the same colors used by Adobe's Dreamweaver.With a little knowledge about CSS, the plugin's output styles can be completely customized.
Developer Formatter
Download address: //wordpress.org/plugins/devformatter/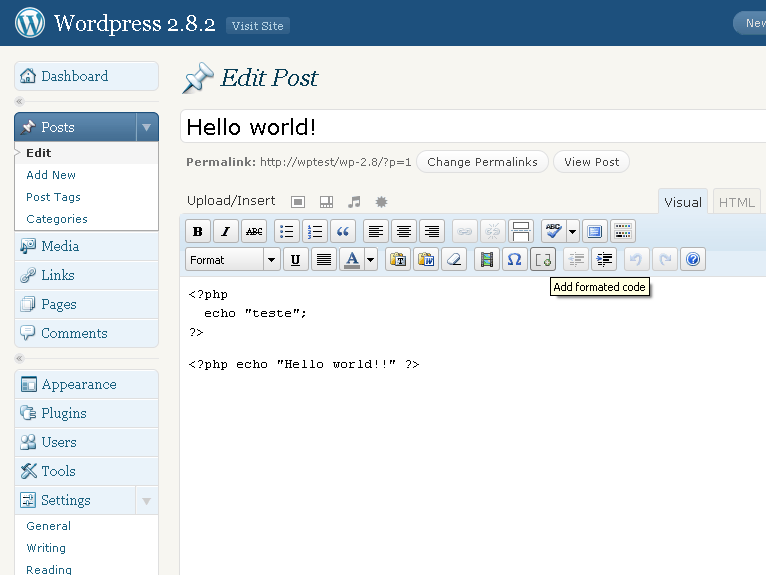 Create better code display on your page or blog.This plugin uses the GeSHi highlighting system and supports over 110 languages ​​including PHP, ASP, Html, JavaScript, CSS, Java, Python, Delphi, C++, C, Visual Basic and many more.
If there is a problem with the network, you can also download it on our behalf.