How are Beijing SEO companies classified?
Beijing search engine optimization companies are roughly divided into the following categories according to the nature, scale, technical strength and service content of the company:
SEO Technology Branding Company
haveSearch Engine Optimizationtechnical capabilities and core knowledge systems,Brandsway of operating the business.Mainly engaged in brand optimization, brand marketing, website optimization (technical structure optimization, operation structure optimization, business structure optimization), news media release, 400 telephone handling, brand marketing planning and other work.
The whole site optimization effect of the website can reach 80% of the word rate: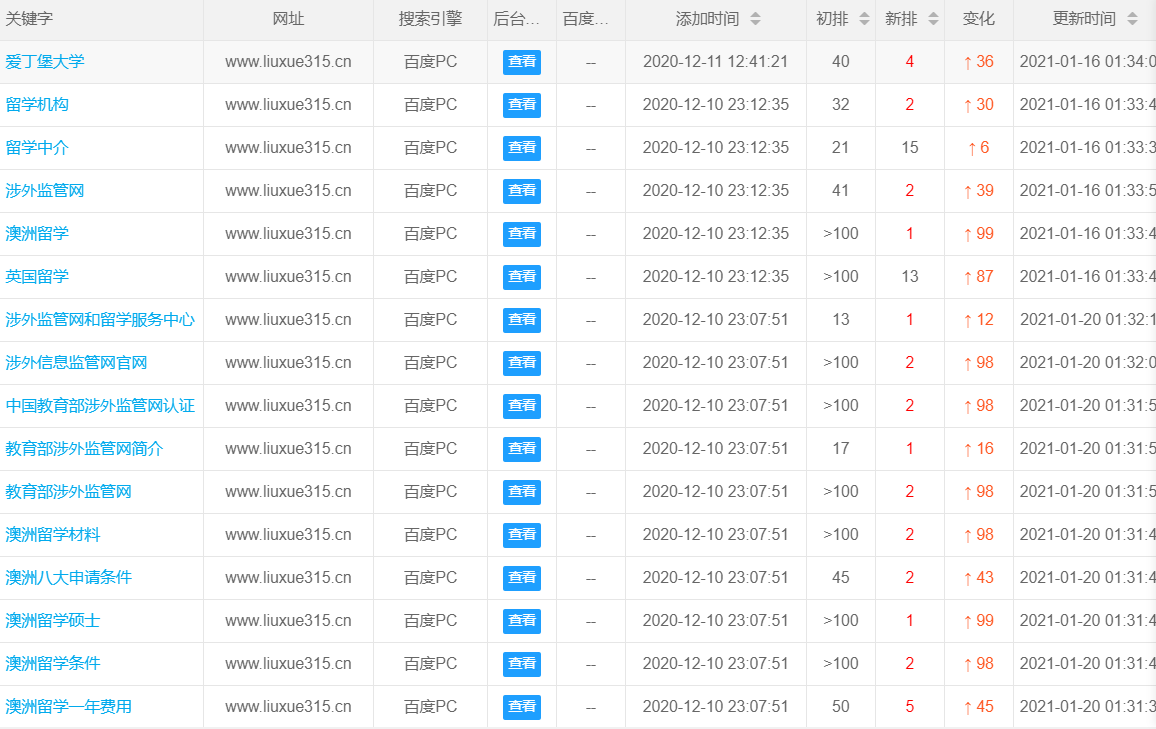 SEO technology company
Possess the technical ability of the SEO industry, can optimize the technical structure of the website, can do a certain amount of designated keyword rankings, the business analysis ability of keywords is relatively weak, and can conduct keyword mining through webmaster tools.
SEO Technical Personal
Possess basic SEO knowledge, can carry out website optimization work in the personal knowledge system, lack of understanding of the integration resources of the SEO industry, and generally work in SEO positions in the company.
Media company in the name of SEO
Some media companies mainly use press releases, Baidu know, forums, external links and other work as the main content, but they are actually media intermediaries, and then they add the keyword "Baping" (mass collection and publication) and simply rent news websites. There are many cases of this method, but they all come to an end because of "routines", but there are still white customers who can't keep up with the trend of the Internet.
Extended reading:
What competencies should a valuable SEOer possess?