How does the website optimization keyword fast ranking system work?
Website optimizationoutsourced to米国生活At the time, we not only provide friendly website optimization consulting and guidance services, but also provide a website ranking query system background. The ranking of this system is updated with the API interface of Chinaz, 5118.
The premise is that only cooperative customers can manage their own keywords, log in to the system with the customer's own account, and quickly add keywords. It is roughly divided into three steps. Open the refrigerator door); the second step, fill in the information into the system, port, keyword, URL (put the elephant in); the third step, submit (close the refrigerator door).
How to choose keywords
We usually choose the ones with high competition, large traffic, and high SEM bidding price. Yes, these words have a lot of traffic, and there are many people grabbing them. Everyone wants these traffic to be theirs.So the price is high, but the competition is fierce.But more precise demands must come from long-tail words. Long-tail words are more accurate demands of users and are closer to the lower end of the transaction process.If you can provide more competitive products and services, then the chances of winning will be higher.
Example: word cloud for nursing home clients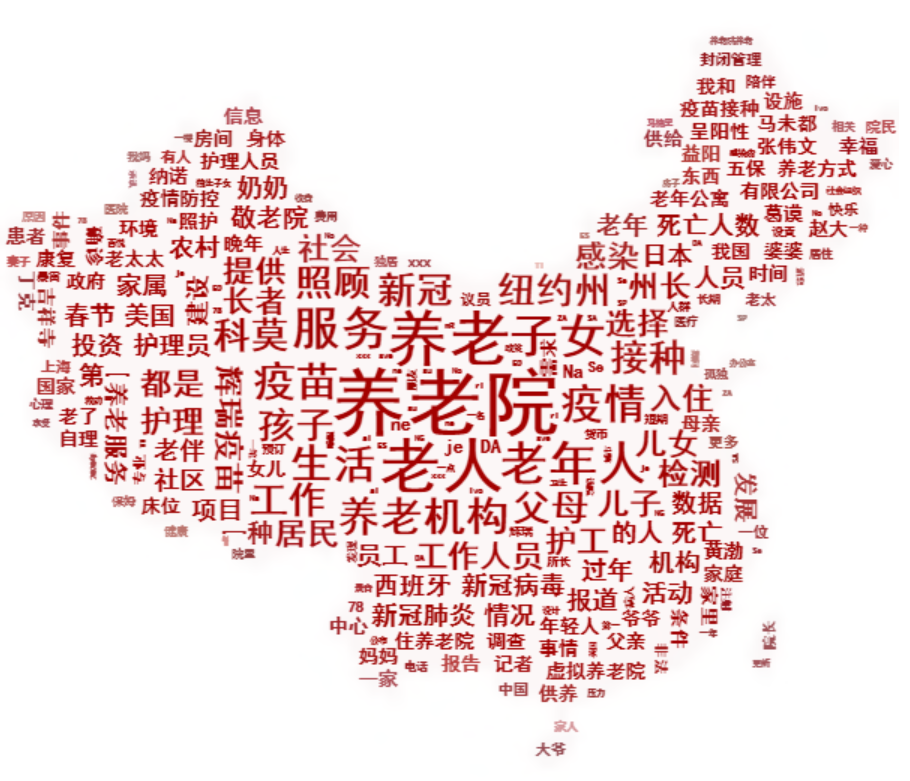 add keywords
Adding optimized target keywords is simple:
Select the optimized port;
Enter keywords, one word per line;
Enter the domain name, click: [OK];
Select all keywords and click: [Batch Submit].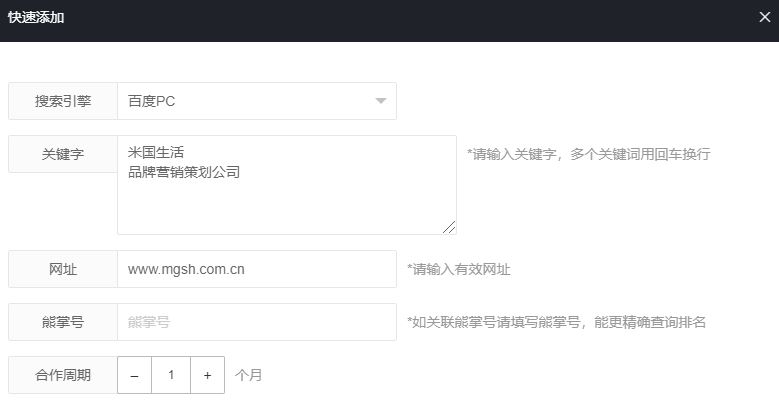 Monitor optimization effects
After submitting keywords,米国生活The project service process will guide users how to do website optimization and provide project management guidance.As the SEO optimization process progresses, our keywords have results: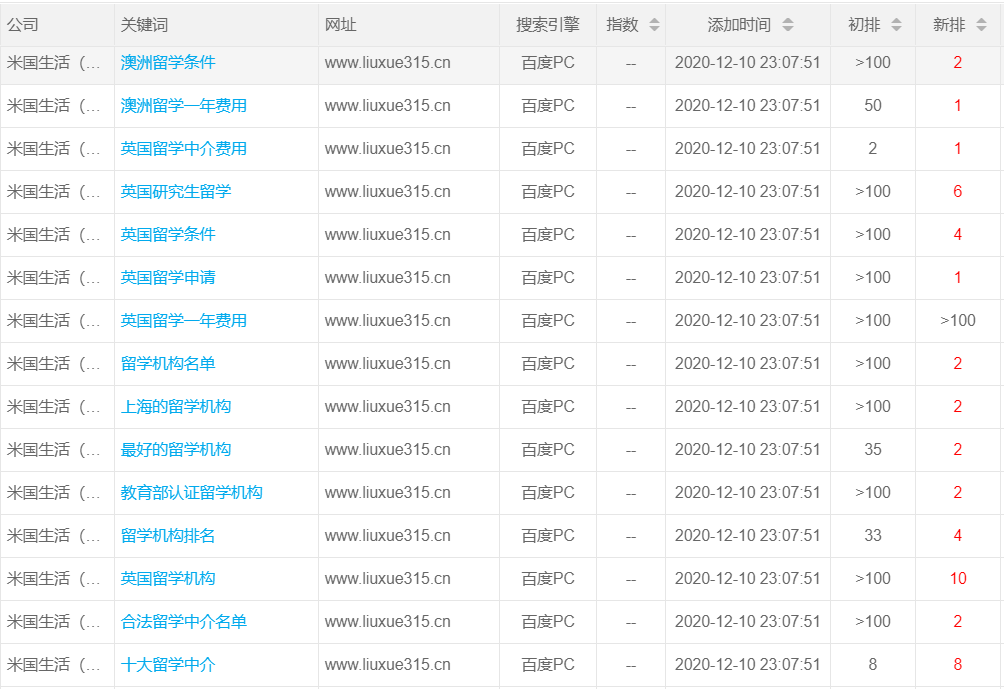 Customer cases are still in the process of continuous optimization, and it is normal for individual keywords to be unstable.The reason why we are different from our peers and dare to show the customer's name and website to potential customers is because what we do is a real case of our own, not someone else's case. What we do is to optimize the website of the whole site, which is in line with the rules of search engines. And the operation of the algorithm, so we dare to take it out.
You can monitor the ranking situation through the website quick ranking optimization system.
Extended reading:
米国生活The founder was hired as an expert in the brand marketing industry think tank of the Central Academy of Management
What does SEO optimization have to do with brand building?