What are the steps to achieve page optimization ranking?
When we optimize the website, we need to optimize and adjust the website structure, URL structure, and internal link structure. These are at the website level, and when we do keyword optimization and long-tail keyword optimization, we do not necessarily need to rank the homepage of the website. The ranking of the column pages of the website and the ranking of the article pages, then, the page content needs to be optimized.So, how to optimize the keyword ranking of web pages?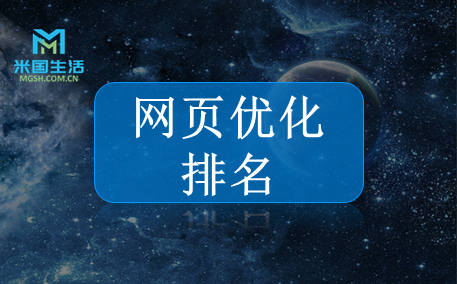 Optimize web article titles and quality
The title of the webpage is uniquely defined, the keywords of the webpage title are determined, and the content of the webpage is consistent with the title.Under normal circumstances, the title of a web page is divided into three types: website title, column page title, list page title, topic page title, and article page title.
Suggested title format:
Website title format:

"Site name/brand name – brand slogan/brand business

"

Column page title format:

"Column page business keywords - keyword long tail attributes

-

site name

"

Topic page title format:

"Theme page business keywords - keyword long tail attributes

-

site name

"

List page title format:

"List page business keywords - keyword long tail attributes

-

site name

"

Article page title format:

"

Content title

-

List

/

Column keywords

-

site name

"
Special note, we should not blindly learn the practices of big brands and big companies in the industry, because we can only see the current time point of big brands, but not the process of brand growth. What we see is one-sided information, we must learn from big brands Large businesses need to have a timeline concept and a multi-factor perspective.For example, if you make an e-commerce website, the title is the brand word - I like it! , is it possible to become Taobao?
The Principles of Website Titles: When We Are Not Yetfamous brandWhen doing things, you need to do things, do things well, and become a well-known brand when you do things well. When doing things, you need to focus on business, and business is our business keyword. Therefore, our small and medium-sized enterprises need to do business keywords in the website title. In this way, more business markets can be seized, and at the same time, the visibility of the business field can be expanded.
Optimizing internal link keywords
When we do keyword optimization of web pages, we need to deploy keywords on web articles, so that crawlers will know what the web page is doing. In addition to keyword density, we also need to do internal links.Just liking is not enough, you have to have a relationship.The internal links are associated with external interest-related pages. After the internal links are built, they will turn into blue fonts by default.
Update webpage snapshot
After the website is updated, Baidu's snapshot database needs to be updated to speed up the optimization effect. Otherwise, Baidu will update according to its own update cycle, and the time will be slower.
Find Baidu webpage snapshot
Baidu search and enter the webpage URL, if it is included, you can find the webpage, click Baidu snapshot at the bottom of the home page.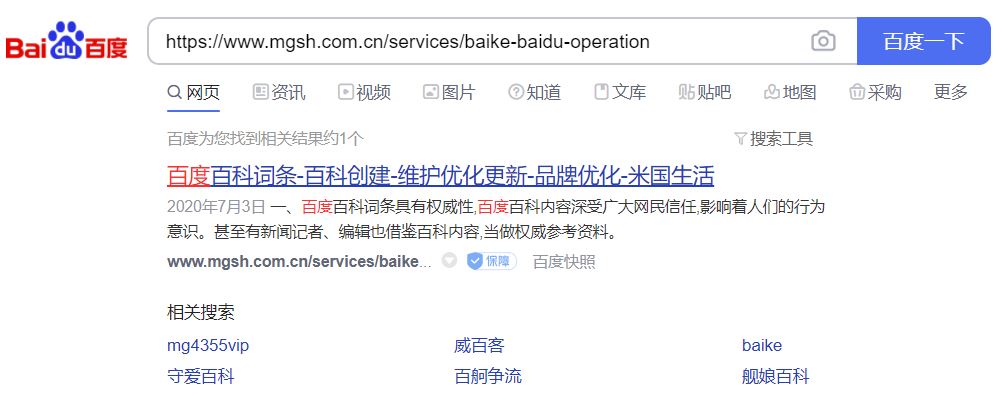 Complaint snapshot
After clicking on Baidu snapshot, we will see the snapshot, click on the complaint snapshot.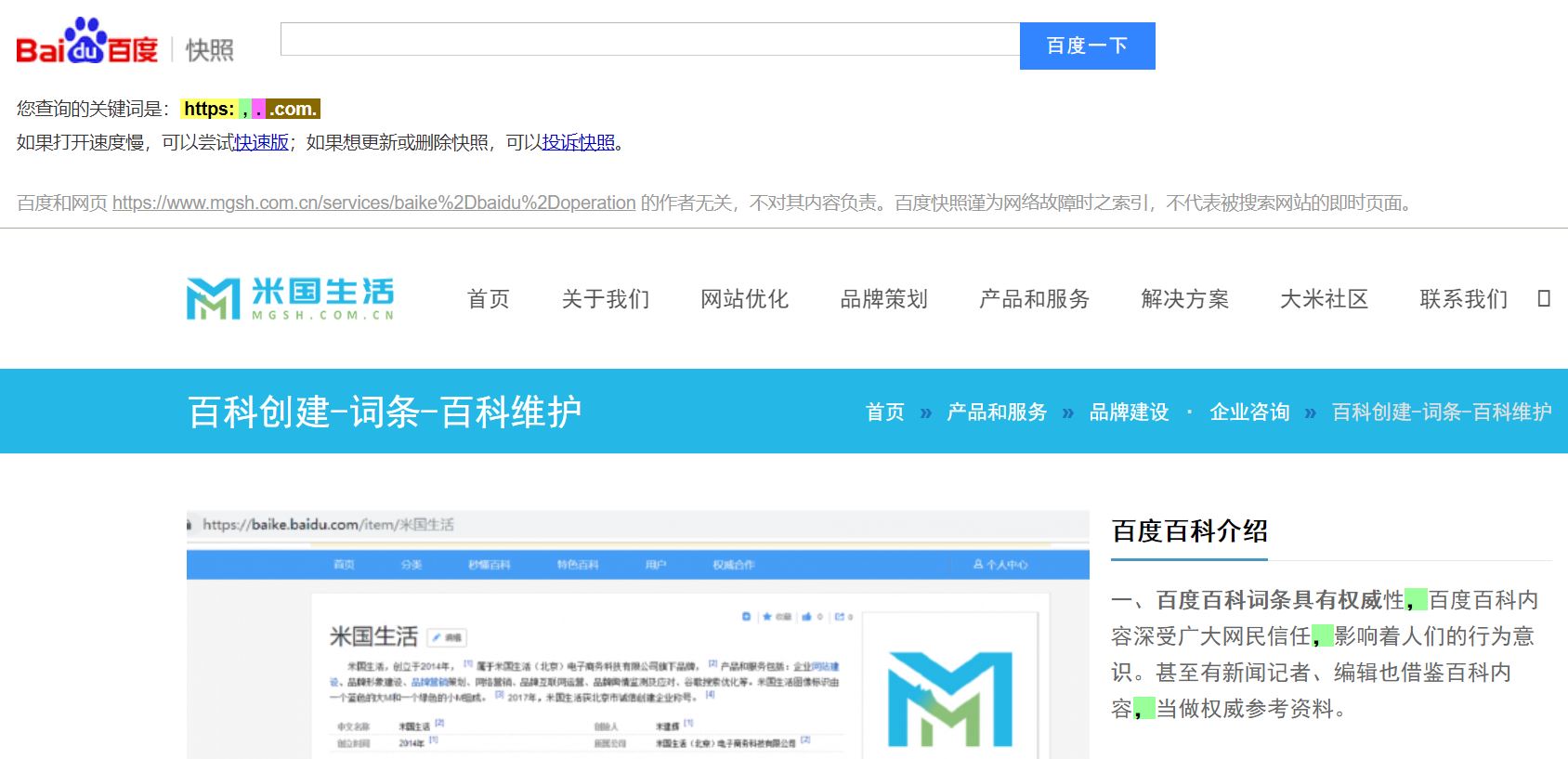 Commit snapshot update
When the page is updated, select the search content is inconsistent with the actual one, enter the contact email and verification code, and click Submit.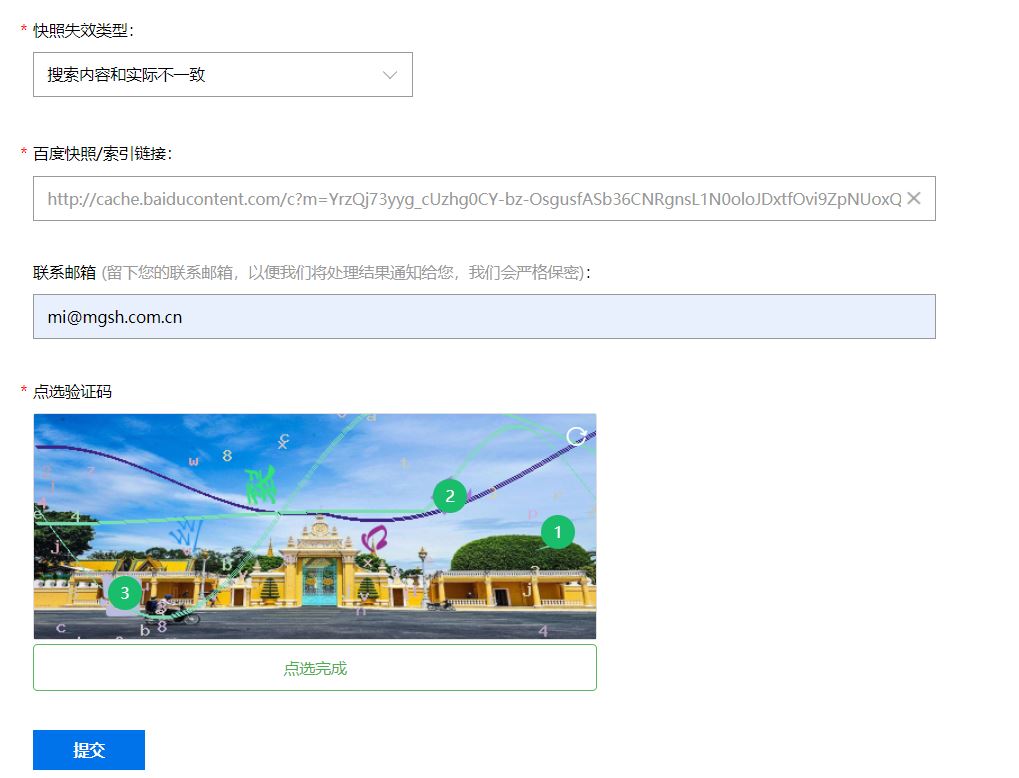 Baidu webmaster sitemap update
By default, optimization engineers will update sitemap submissions, and better websites will do automatic sitemap submissions, such as our website, so we won't submit Baidu webmaster background here, it's automatic.
Off-site optimization of web pages
Add web spider
There are many methods and methods for off-site optimization of webpages, which are customized according to the situation of the website, and attracting spiders is a general method, allowing more web crawlers to crawl the webpage and define keywords.

Website ranking optimization system
Monitoring and management of rankings through the ranking optimization system, you can wait for rankings, we will do other off-site optimization, and watch it. On March 2021, 3, the deployment of keywords will be completed, and 19 Wikipedia entries will be created, etc.Search Engine OptimizationAfter optimizing to the homepage, update it.

5118 plugin query results:
How to create an encyclopedia entry, rank first, third place, success!
Baidu Encyclopedia entry creation, ranking first, fifth, success!
Encyclopedia entry creation, ranking first, seventh, ninth, success!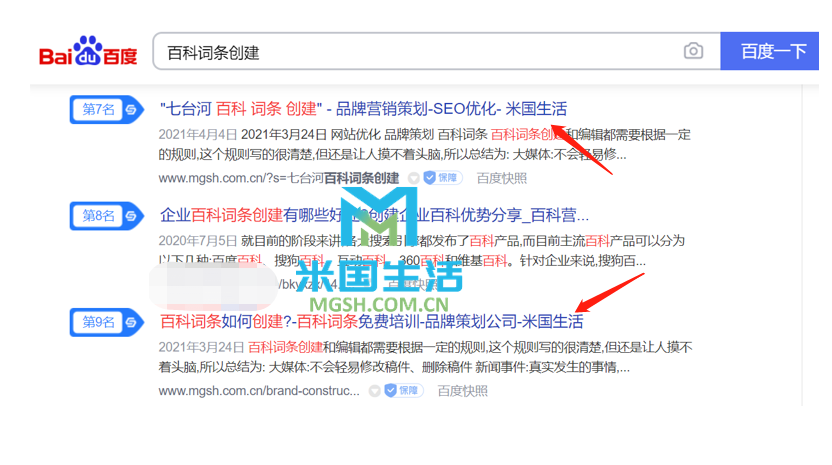 The next step may be to optimize the next page.
Extended reading:
What are the Baidu search page title specifications that SEOers need to master?
How to Get Started Optimizing Your Website in Five Minutes Using the Beginner's Guide to SEO?
Why do you need to apply for the 400 telephone hotline 400-010-2020?
米国生活The founder was hired as an expert in the brand marketing industry think tank of the Central Academy of Management