Brand Domination - Website Construction and Optimization One-Stop Service Price
What a formal business should do isBrand Marketing, What you do is your own official website instead of other online platforms. The official website is the only official interface for landing. Of course, it is still possible to post on Tianya for brand exposure. What you should do is to optimize the brand image and build a brand Improve internal management and increase the popularity of the industry.
Wanciba screen concept
Because everyone likes to call nice names, but nice names are just nice names, so now, let's explain the duplication of nice names.
Wordmaster screen 1
By renting from other people's website directories, a large number of articles on the Internet are collected to form websites, but this kind of website is only grafted on other people's websites, not your own website, not your domain name.this methodLots and lots of dead.
Wordmaster screen 2
You may not be able to do this kind of Wanciba screen. Generally, this kind of Wanciba screen means that a large number of websites are doing it. You can do a Wanciba screen, that is, a large number of words in the search engine can be found through keyword searches. your website.The larger the number of words, the higher the cost, and of course the cheaper the unit price.
The following website keyword SEO services, you can still do it and can make an effect, choose one!
Brand screen
BOO Search Engine OptimizationOnline Reputation OptimizationIt is an online brand management plan made through public opinion monitoring analysis, search engine optimization analysis, keyword analysis, and related influence analysis, and is implemented according to the management plan.Brand screenOptimized and controlled effects.
Through the optimization of brand words, the brand can be optimized into what the brand should look like, reflecting the quality and pursuit of the brand. The following is the comparison before and after our optimization of brand words.For details, click on the link of the brand screen case.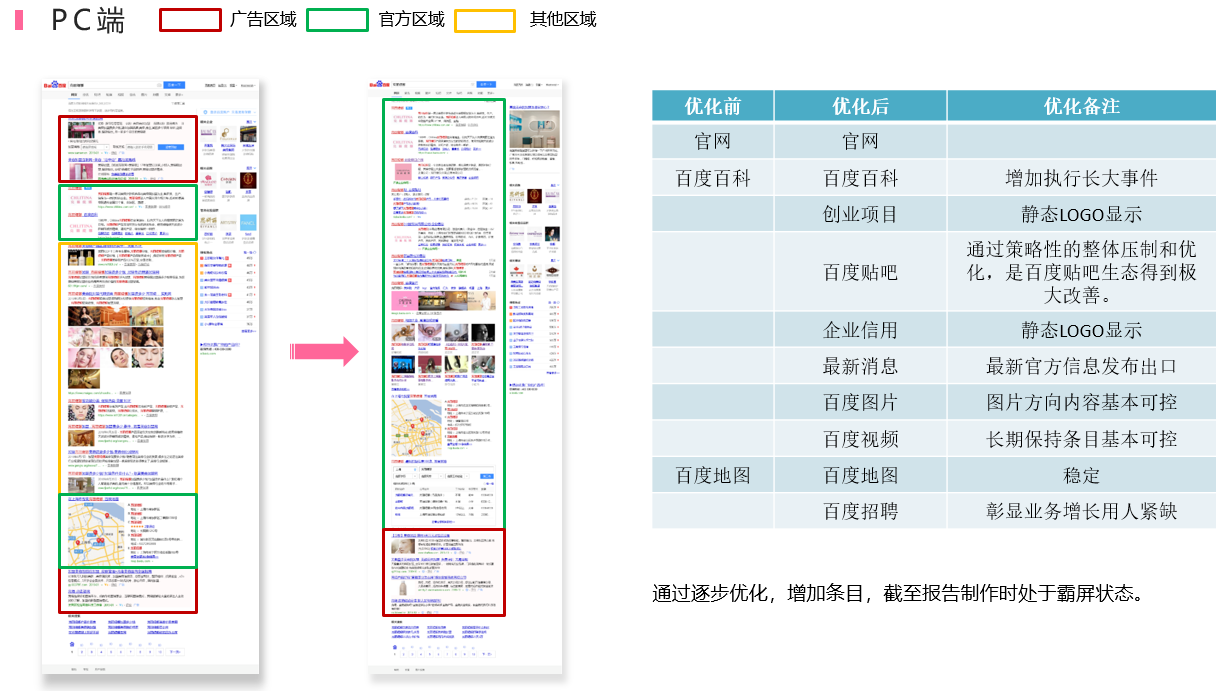 Green is the information that the brand official website, encyclopedia and other brands want to see.Red is advertising, and advertising can also be handled, but requires a trademark certificate; yellow is messy, which is the performance of the management in the process of market operation. Therefore, the improvement suggestion of brand operation in the process of brand optimization is our added value.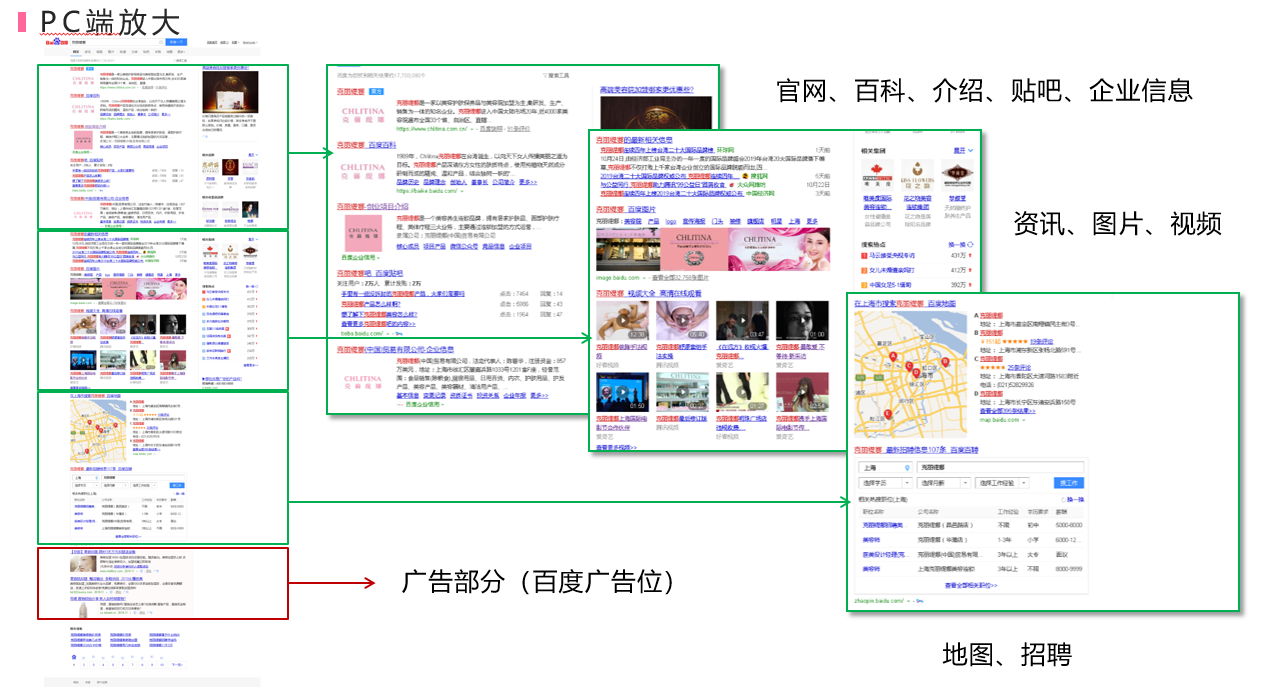 The advantage of brand dominance is that we have optimized the word for two years, and the third-party international evaluation agency has evaluated the brand value to increase by hundreds of millions.
SEO optimized website construction
Our website template structure has sufficient scalability, SEO functions, and keyword user habit analysis, and we can create a website with real marketing value for you.
Today's headlines, Baijiahao, Xiaohongshu,China Net,People's Network,CCTV, Xinhuanet, Sina, Sohu, Netease, etc. 1+ self-media accounts 5200+ advantageous news sources!There are also a large number of writing teams and new media resources: WeChat KOL, Weibo V, Internet celebrity live broadcast, short video KOL, information flow advertising, Xiaohongshu, etc., health, joining, studying abroad, technology, entertainment and other types of manuscripts, included Stable and optimized resource advantages.More brand marketing, seo optimization, Q&A marketing, word-of-mouth promotion, circle of friends advertising, forum promotion, web design,Brand screen, media invitation, encyclopedia creation and other services.
Extended reading:
A few things to pay attention to when building a brand franchise website
Entrepreneurship and branding are courting death, not making a brand is waiting for death
Website Optimization Template Website Construction Contract - Template Download
How to deal with negative repression of brand public relations?
How to start an Internet brand marketing company?