What are the popular webmaster tools SEO technology optimization?
SEOers who do website optimization will use some tools to achieve website optimization. Then, SEO consultants, SEO optimizers, SEO article editors,Search Engine OptimizationWhat are the optimization tools that technology often uses?What do these tools do?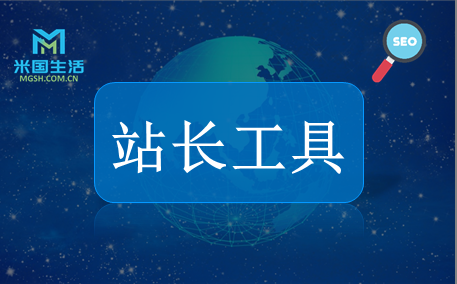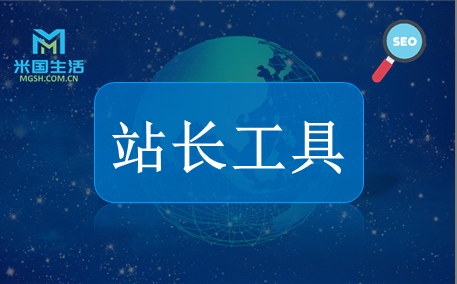 Baidu Webmaster Tools
Tool entrance: ziyuan.baidu.com
Account: Baidu account, if you do not have a Baidu account, you canApply for a Baidu account
Main uses: Submit website to Baidu search engine, submit web page URL, submit sitemap, modify website logo, website revision, index query, and crawl query.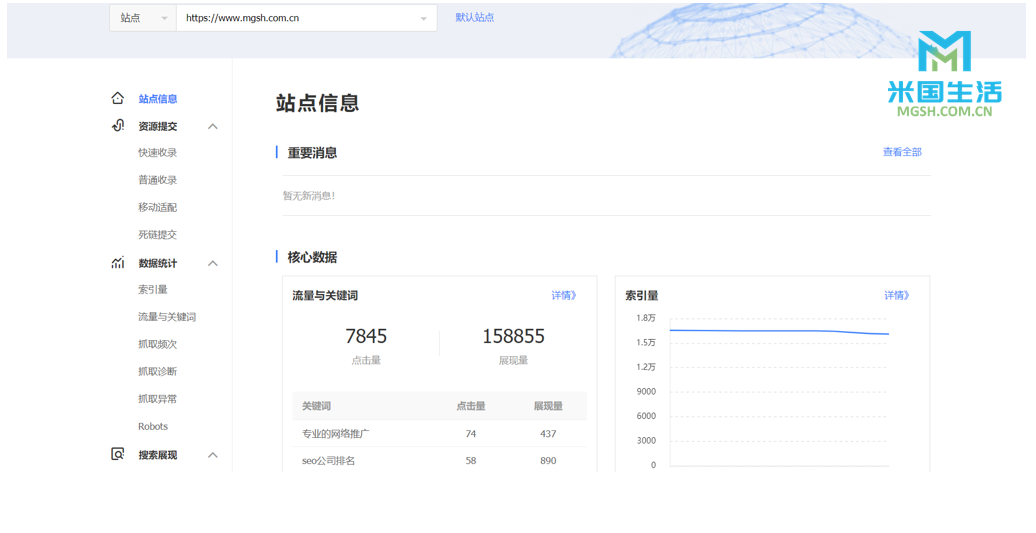 Similar tools: other search engines, but it is not recommended to waste time, such as the 360 ​​search engine, no one has dealt with it for 2 years, if the information you submit needs to be modified, and no one will modify it for you, it will become erroneous data , very unfriendly to users.
Baidu Statistics Tool
Tool entrance: tongji.baidu.com
Account: Baidu account
Main purposes: Query visitor traffic, visitor source, visitor attributes, visitor stay time, visitor conversion rate, source page, page upstream and downstream jump relationship, etc.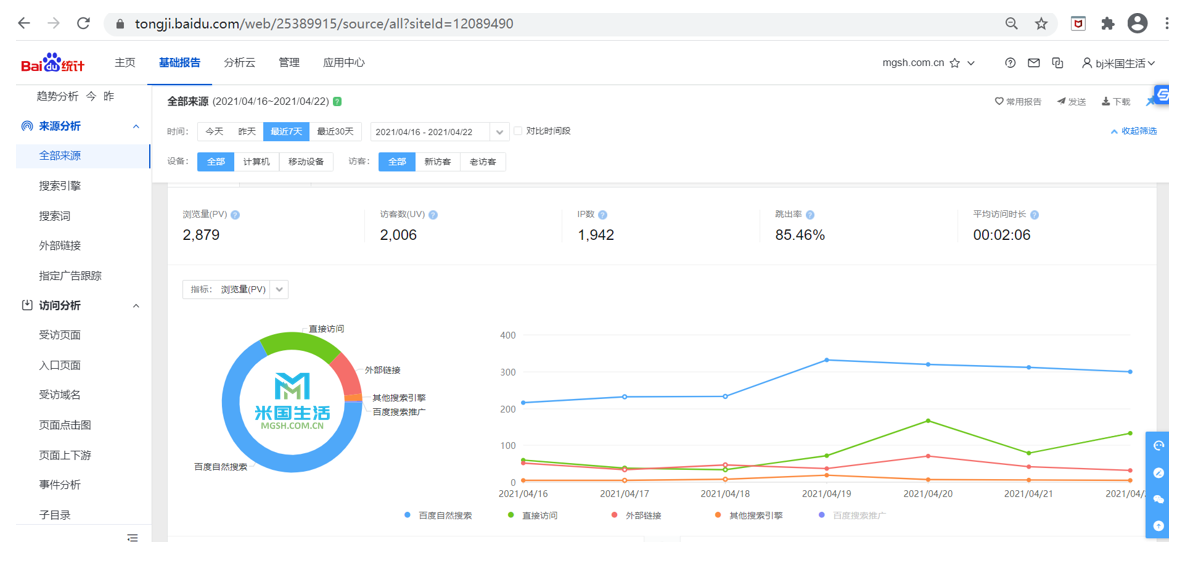 米国生活Statistical tool: tongji.mgsh.com.cn
account number:米国生活Self-use for own and client website analysis
Main purpose: Analyze visitor traffic, visitor area, visitor active time, visitor activity count, association relationship between upstream and downstream pages visited by visitors, important pages visited by visitors, etc.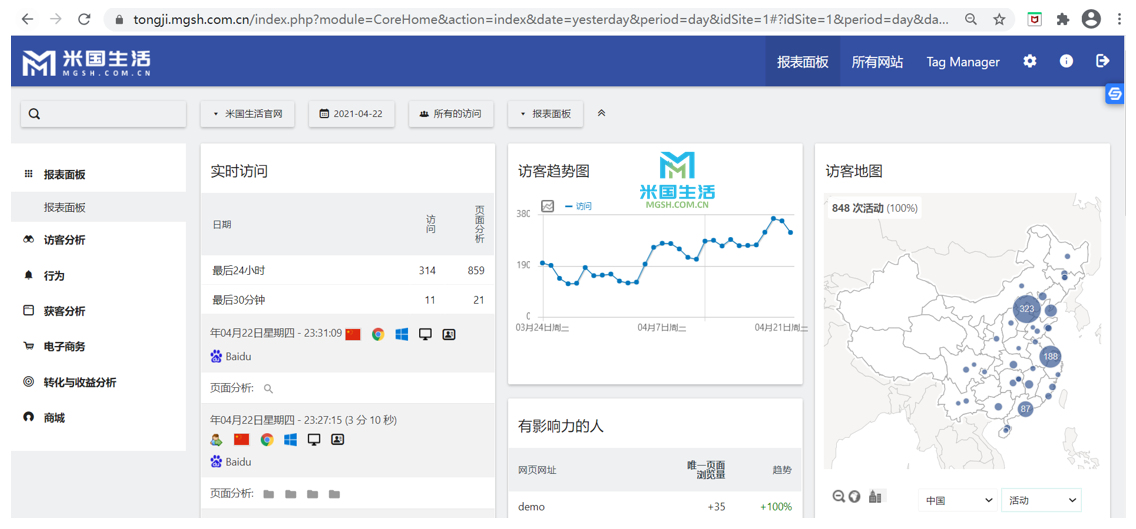 Keyword Mining Tool
Tool Entry: 5118
Account: 5118 account, there are more charging services
Main uses: mining keywords, industry word long tail word download, 5118 webmaster tools, pseudo-original (not recommended), marketing intelligence (Zhihu, Baidu Tieba, etc. (charged items)), etc.

web analytics tool
Tool entrance: Chinaz webmaster tool
Account: Chinaz registered account, more free services
Main uses: weight query, traffic query, word digging, keyword ranking query, website speed analysis, robots generation, Meta detection, homepage detection, friendly link monitoring, encoding and decoding, etc.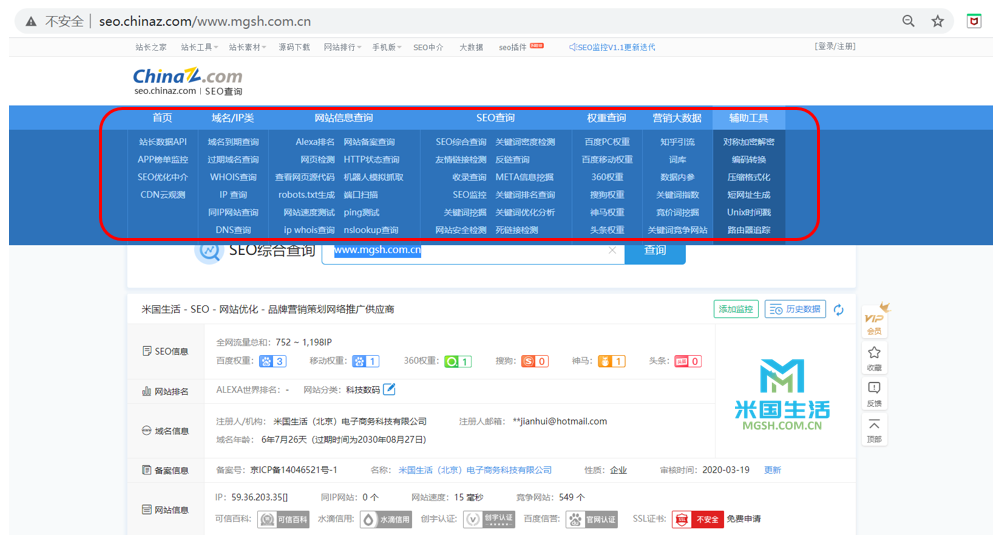 Didi Friends Chain Tool
Tool entry: didi.seowhy.com
Account: registered account
Main uses: friendly link exchange, friendly link monitoring, friendly link trading, website inclusion of external chain spiders, website URL submission, etc.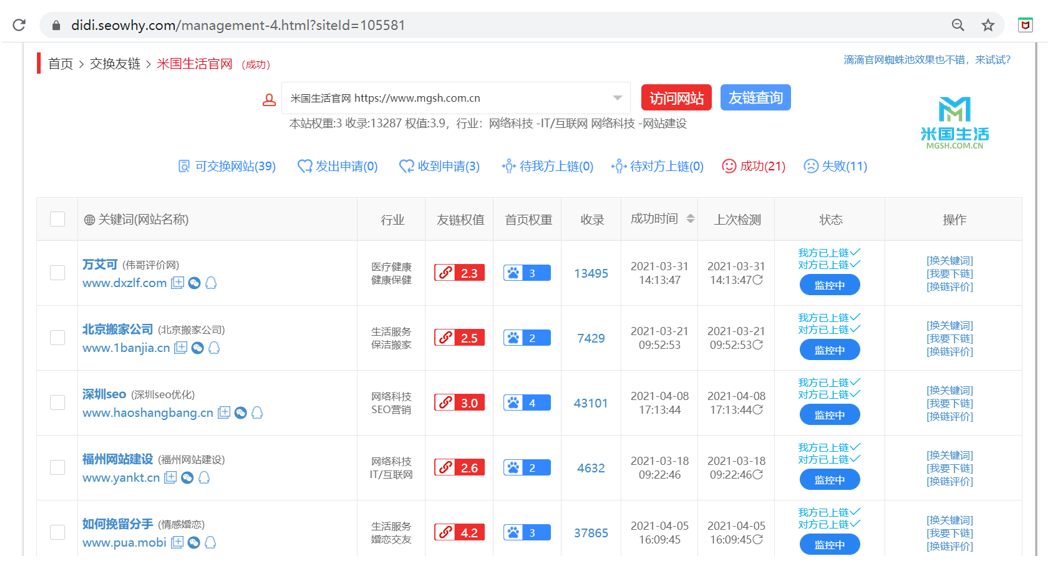 米国生活Exclusive SEO Tools
Tool entry: deployed in米国生活Inside the client's website
account number:米国生活The service team is responsible
Main uses: website structure optimization, website internal chain optimization, website TDK automatic optimization, website automatic sitemap, website Google analysis, etc.
Exclusive to customers:米国生活Website building,米国生活Website optimization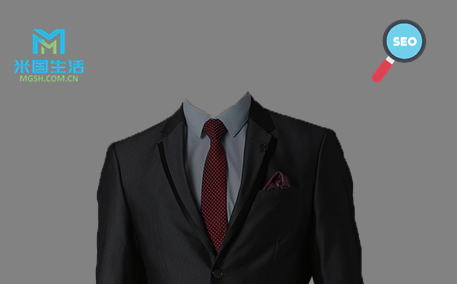 Well, if you want to know more, you can cooperate with us, submit your needs, we will contact you as soon as possible.
Extended reading:
SEOer: Shenma-Sogou-Baidu-360 webmaster tools comparison
米国生活The founder was hired as an expert in the brand marketing industry think tank of the Central Academy of Management
What are the basic steps to optimize website ranking?
The basic operation of keyword optimization of new station website
What is the relationship between brands, companies and products?